Undiscovered creature found in swamp
The idea behind this creature was that there is some undiscovered creature living among us in hiding.
This creature is called a "Vodnic". Found dwelling amongst the reeds in swamp like areas.
He is a frog like humanoid standing 2 feet tall (sculpture is 1 foot tall, 1/2 scale)
sculpted in chavant and finished with liquitex acrylic inks.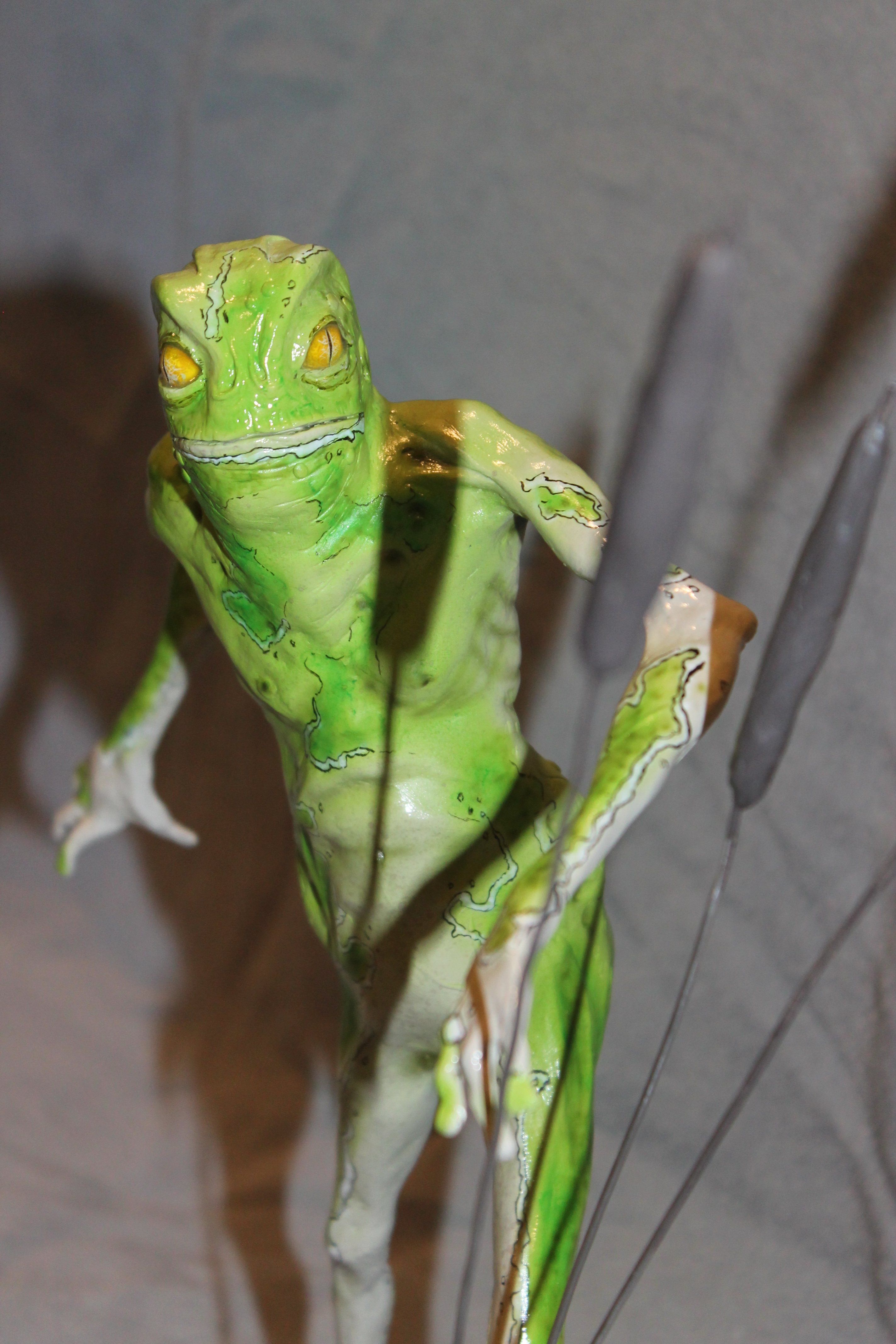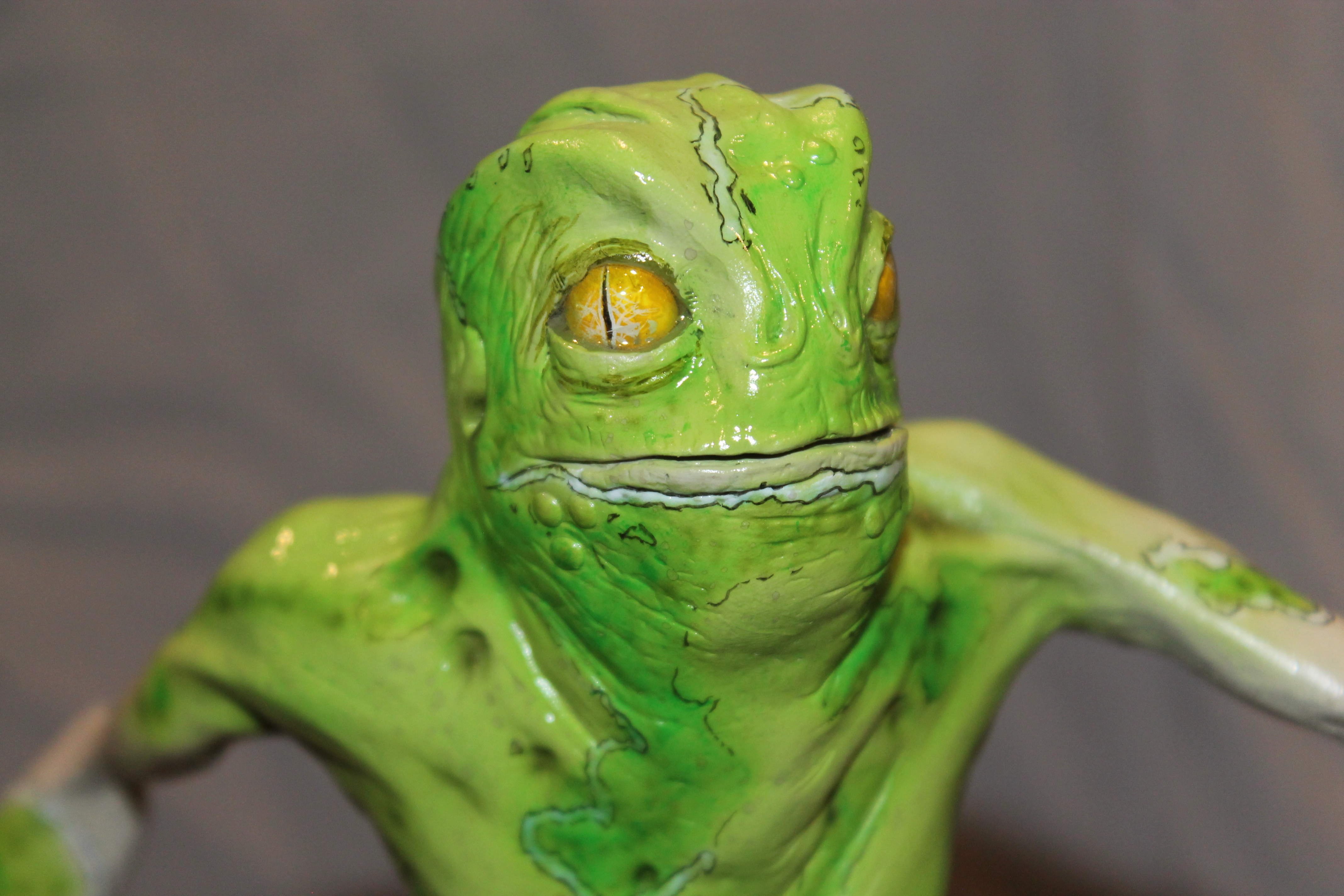 Post edited by Andrew Pugh on