Siren: Beautiful Feminine Predator WIP
I've recently been working on a monster character for a 3D animation contest being held by Reallusion. The character is a reimagining of the mythical Siren, which is a predator that conceals its true nature in an appealing form. My goal is to create a creature that is both beautiful yet inhuman, while also being able to appear terrifying without having to resort to magic illusions to conceal her true nature.
This is a current rough sketch of her. I'm currently designing her in ZBrush, using a premade model, which I hope to modify the topology of the face to incorporate a subtle slit along the cheeks that will enable the Siren to open her mouth impossibly wide, while also allowing her jaw to actually project itself out of her skull, very much like the jaws of a Goblin Shark.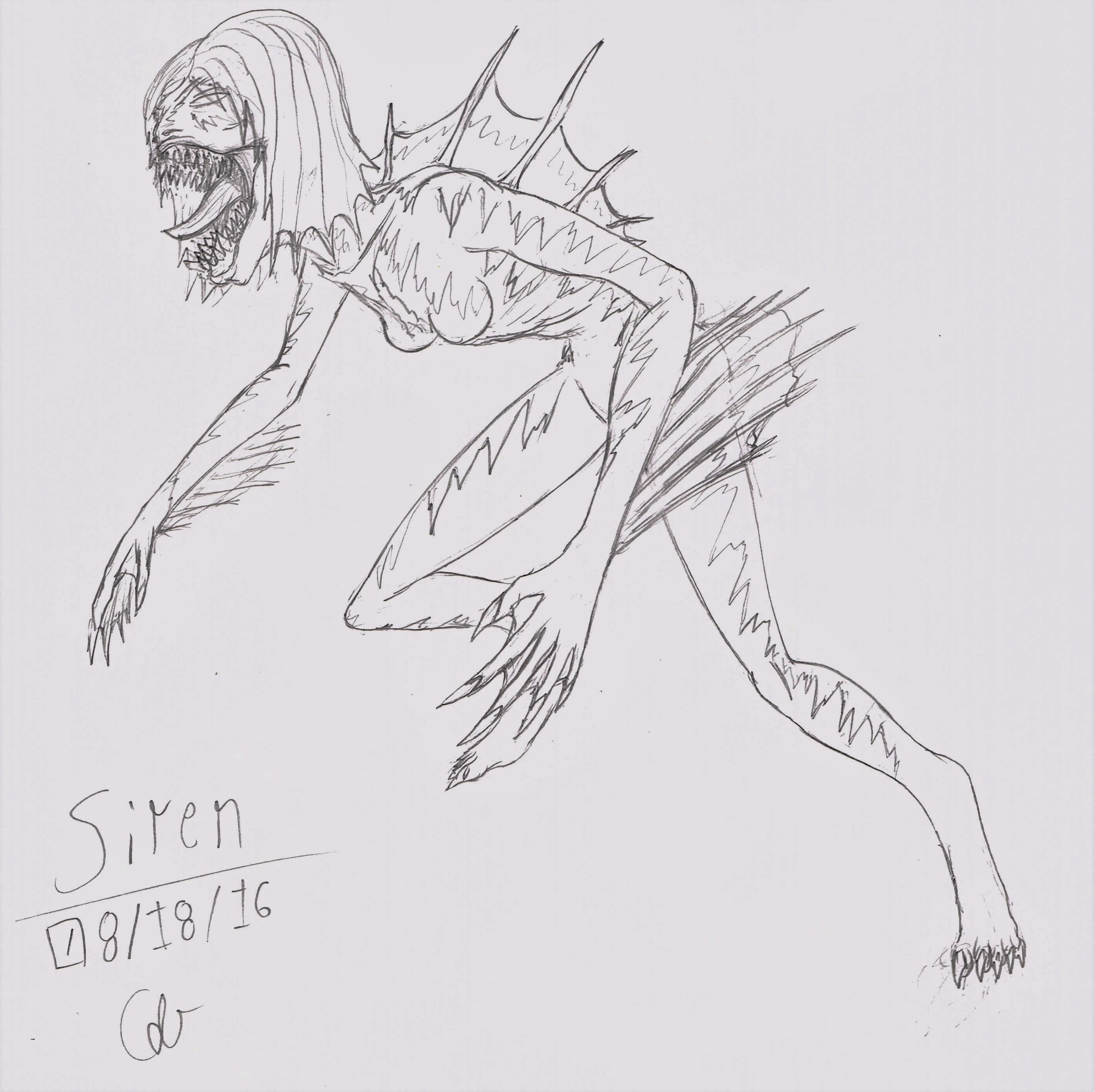 I'll try and post some more updates on my progress regularly here, meanwhile feel free to ask any questions or suggestions along the way!