13' Tall Oogie Boogie Man Puppet
Hey All!
Here's my big mechanical puppet of the Oogie Boogie Man from The Nightmare Before Christmas - I designed and built him to walk in the New York City Village Halloween Parade with my weird little troupe of characters from the same movie. He's on wheels, and has a specially built leg mechanism to make him take steps as he is rolled along by the puppeteer, who controls his upper body and face from behind while driving him like a totally oversized scooter up the parade route.
Here are some pictures of sketches, progress, and the finished product, as well as a short video of the puppet: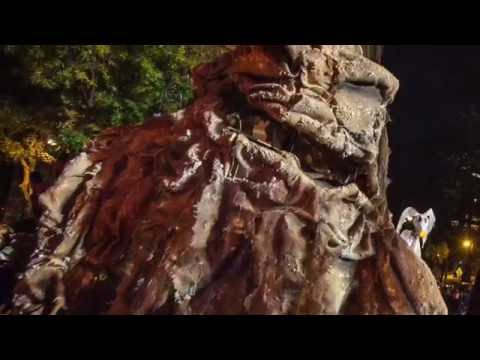 https://youtu.be/ALCZBKk4zug
Thanks for looking, I hope you like him!
-Brandon