Gulper Eel Puppet
Gulper Eel Puppet 
Sculpted out of Styrofoam
Created Light effects with LEDs strip, created the chip and programmed the lights with three effects.
Membranes made out of nylon and painted over with latex and acrylic paint.
Eyes were created with with acrylic spheres eye art printed on photo paper and filled with clear resin. (Thanks Ted Haines)
Puppet is used for a check black performance in Bunraku style... operator has access to light control buttons for different lighting presets.  Mouth opens with a simple gravity mechanisms.

Video 1-3 to show light effect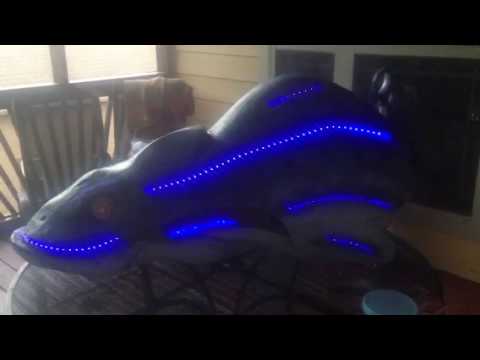 https://youtu.be/gO65Q7acpW4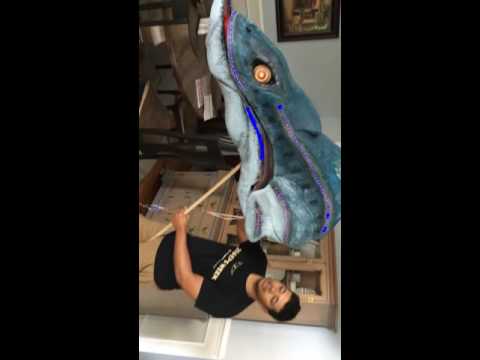 https://youtu.be/c-br829LLWE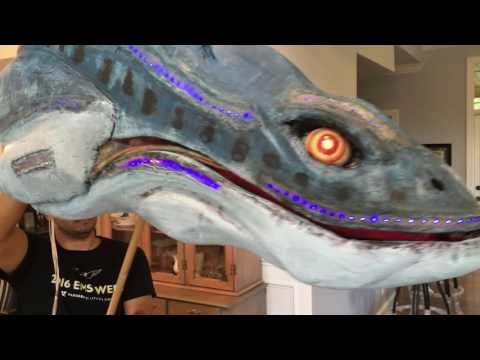 https://youtu.be/vgo3-umADjY
Post edited by Austin Thompson on