Realistic Deer Puppet
Lex Rudd
✭
This is a realistic life size head and shoulders of a mule deer that I made recently. 
The puppet braces against the puppeteer's body and has a great range of motion in the head and neck. The mouth moves and the ears have movement/expression using some simple cable pulls which can move the ears separately or together in one smooth motion. 
Everything is fabricated and no real animal parts were used. The head and horns are cast resin, the neck is foam fabricated and the fur is acrylic faux fur with airbrushing and some fur transfer work.
Here you can see the entire puppet as I attach the antlers.
The following movement test movie was taken before the aforementioned antlers were added, but you can get a good sense of how this puppet works.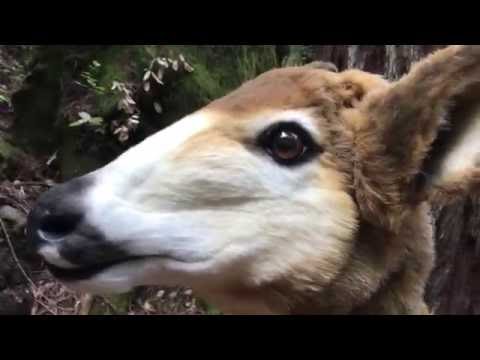 https://www.youtube.com/watch?v=7E5pFnT3Of0
Post edited by Chris Ellerby on