Jabberwocky Creature Puppet
I created the Jabberwocky for a film I'm currently directing, called The Quantum Terror. She's a creature marionette that was intended to be aided by cable control, but ended up not needing it. She's made from cling wrap, packing tape, foam pipe insulator, latex, Sculpy and bubble wrap, with metal rods for legs.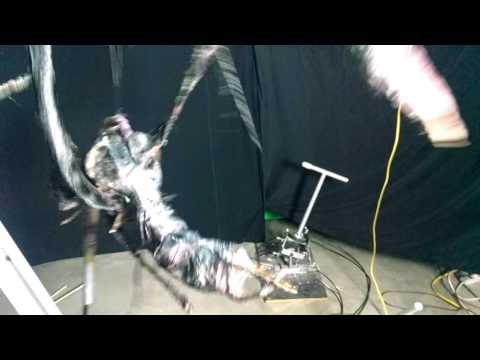 https://youtu.be/wIRQP_vC4Vk
There are two other versions that I will also enter, but this one is meant for long shots of the actor wrestling with it, or of it running into or out of the dark.  
It can also be refitted with a false arm to look like it's being carried, as it squirms, as I demo in this video for my friend's puppet class.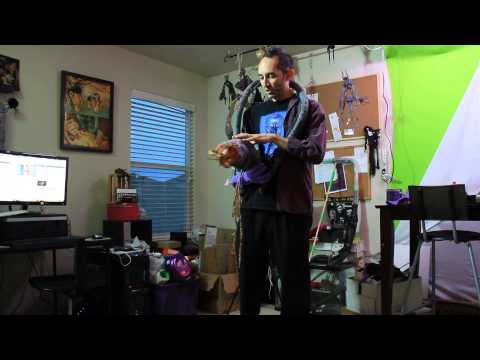 https://youtu.be/jAylggJgvf0
Thank you.