Mr. Yellow
This is Mr. Yellow. He is a Hand and rod puppet but don't tell him - he is quite sensitive. 
He comes from Bisbulimo. His favorite radio program is "Talking, talk, 23,5 hours of plain talk, talk" - they talk a lot on that show - The only one that talks more is Mr. Yellow himself.

Mr. Yellow is colorblind he believes he is yellow. If you correct him he will laugh at you - He says that purple is for girls.
He is made out of an old foam mattress. The mouth plate is a  piece of wood from an old closet stuck together with a bunch of tape, glue and string. Hands, teeth, pupils and undereye flaps are made out of felt. The eyes and the carrot nose I needle felted to get the right shapes and least but not last a bunch of fur I found at the sewing market.
I have all my knowledge from the BJ Guyer hand and rod puppet streaming videos - Amazing videos - Thank you BJ Guyer!
If you have any comments of how to improve Mr. Yellow I would be happy to know - He is my first hand and rod puppet BUT not the last! : )    
Mr. Yellow being a real tourist in Paris
The process of making Mr. Yellow - Don't let him know he is quite sensitive about the fact of not being real.
Hanging out on the sofa listening to his favorite radio program "Talking, talk, 23,5 hours of plain talk, talk".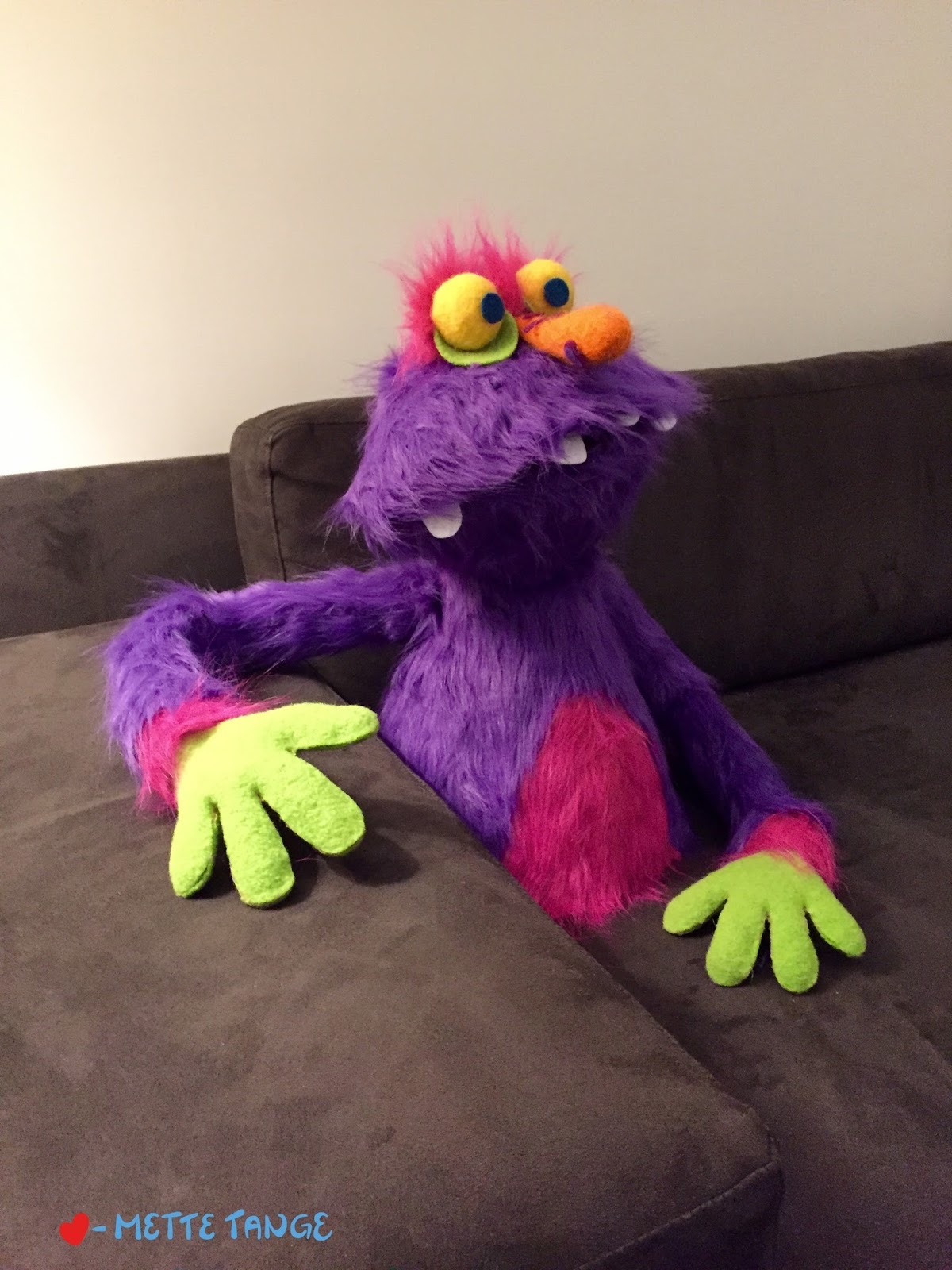 Here is a great fail example of puppeteering Mr. Yellow
- I have no idea how to make the video pop up in the discussion - if someone knows please let me know
Post edited by Mette Tange on