Form Fitting casts for Stilts etc.
David Boccabella
Innisfail, Australia
Moderator
Hi Folks.
Last week I came across something that provided a solutions to an issue I have had for a long while.
Essentially I have been wanting to make a set of 'werewolf' stilts a.k.a. the Underworld movies. To do this I would need to have a very accurate casting of my lower leg and foot. This would help prevent pressure points or ridges when I am being supported by the leg.
Here is a picture of a stilt from the movie.
Normally I would see this as a plaster cast, then make a positive from it, and then cast fiberglass over that. With the plaster being thrown away after the cast was made.
However there are now Polyester bandages that have water activated resin impregnated into it. These are used for making casts for broken bones etc. They are very easy to use - one open the package (once opened you have to use it quickly) , give the bandage a quick soak, and then wrap.  One of the vibrating saws a.k.a. cast saw quickly gets the cast off afterwards, but if the number of layers are less that 3 then a set of blunt tipped scissors work.
Here are some links 
http://www.opchealth.com.au/delta-cast-elite-polyester
http://www.orthocare.com.au/category/CASTING/product/nemoa-cast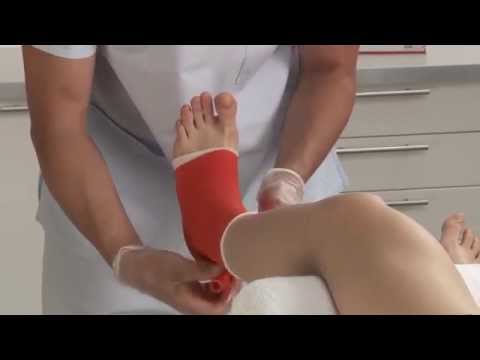 Now you have the perfect negative you can use normal fiberglass to build up the structural strength if needed or add structural supports.
The bandages set in about 10 mins  and are not that expensive so they can be used for several other purposes as well.
Hope this helps someone
Dave