Alien Sack Baby
This was my first time working with foam, or creating a puppet of any kind. This alien puppet was made with the instruction of the BJ Guyer Foam Puppet tutorials, after carving the basic shapes into a block of mattress foam, I pre-painted it with pax-paint, and covered it bit by bit in pigmented silicone. I sculpted teeth and spikes with super sculpey, and painted the cured silicone with alcohol paints. 
This puppet was created in one week, for the NYU thesis short "Mushrooms" Written and Directed by Julio Ramirez
Please follow this link to see a video of my alien in action!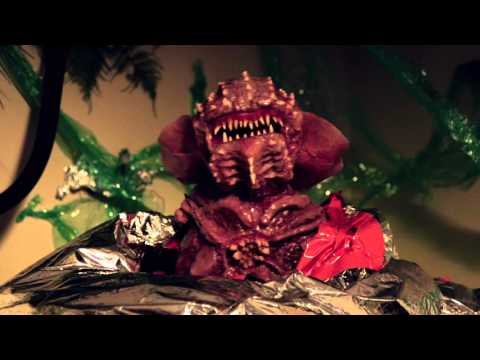 https://www.youtube.com/watch?v=rE8VMTRXgBg
I've also included my original sketch for the design of the puppet.
IMG_0498.pdf
IMG_0492.pdf
IMG_04891.pdf
Alien Sketch.pdf
Post edited by Chris Ellerby on