Disney Publications
Stuart Mcconnel
UK
✭✭
Any of you folks aware of this? Stumbled upon it a while ago and there is a wealth of awesome information and inspiration available here.
They publish some excellent and detailed information about all manner of things.
https://www.disneyresearch.com/publications/
One of my favourites is the Low-Friction Passive Fluid Transmission and Fluid-Tension Soft Actuator.
The dexterity and fluidity of the motion is just beautiful.
I even researched to see if it was possible to home-brew nitrile rubber to make some of those rolling diaphragms, but it seems nitrile rubber requires all manner of sorcery to conjure.
I wonder if there is a way to make a similar device using silicone or castable rubber / vinyl. (They use nitrile rubber with a layer of woven fabric to prevent over-stretching).
Full actuator cylinders are available but I would expect that the price puts them out of reach for most of us mere mortals looking to hold stock of a bunch of them in our animatronic kits. (
http://www.controlair.com/index.php/diaphragm-air-cylinders/rolling-diaphragm-cylinders
)
Bellofram make similar rolling diaphragms and the company I work for deals with them regularly so I may try to contact someone there and see if I can obtain anything workable.
https://www.disneyresearch.com/publication/fluid-soft-actuator/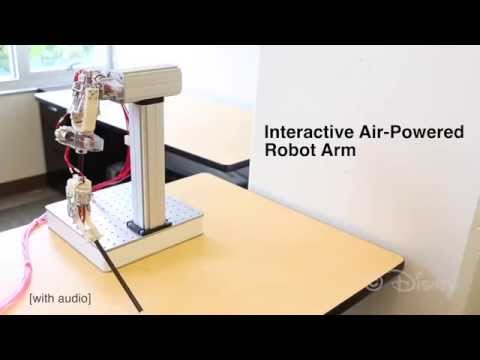 https://www.youtube.com/watch?v=p3XAi-yR73w
Another favourite of mine is the Computational Design of Mechanical Characters software. I would give my left testicle to get my hands on this software. Alas, I have searched extensively and it does not appear to be available to the public.
https://www.disneyresearch.com/project/mechanical-characters/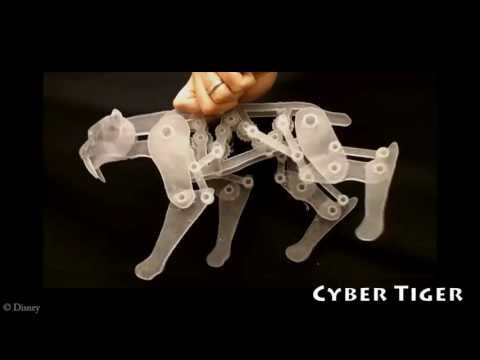 https://www.youtube.com/watch?v=DfznnKUwywQ
They have tons of awesome stuff there, hope you guys enjoy it as much as I do.