1st creature maquette sculpt - chavant medium clay
This is my first creature maquette, 
thought i would post my progress, love this site!!!
I want to create a full "Bar" scene with random aliens enjoying a drink. Gragular is the thing behind the bar. 
sculpt is Chavant medium clay, and air brushed so far with liqutetex acrylic inks.
any feedback welcome.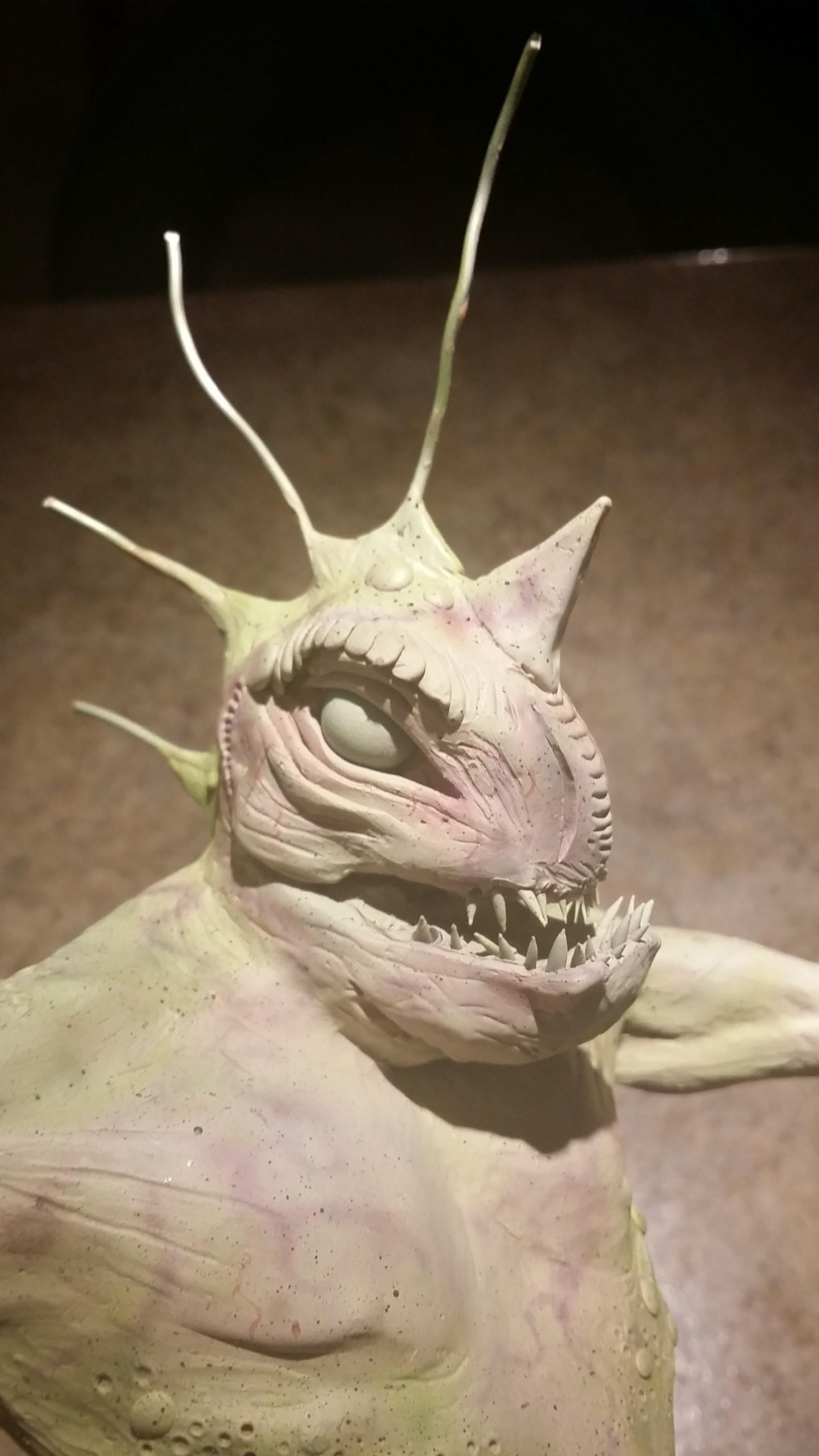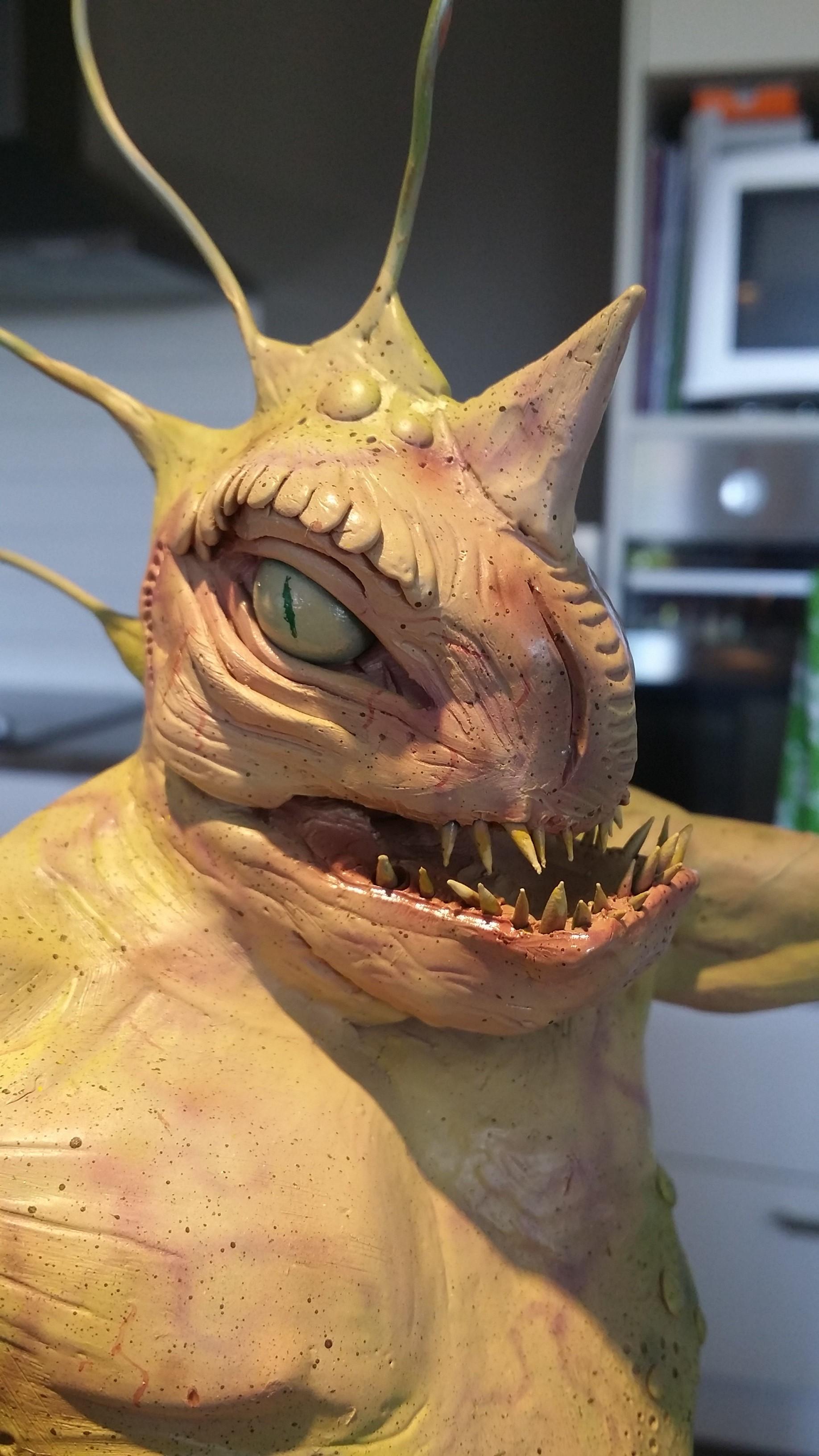 Post edited by Andrew Pugh on