Isaac Clarke - DEAD SPACE Level 3 Armored Suit
Hey everyone my name is Steven K Smith (aka SKS Props) and I would love to show you all my DEAD SPACE Level 3 armor set.  I absolutely love the first DEAD SPACE and knew that Isaac must be brought to life.  This costume was constructed out of resin, styrene, wonderflex, eva foam, faux leather, cloth, blood, tears, and super glue.  The entire costume took approx 300 hours and 3 months to compete, including his iconic weapon the Plasma cutter. 
I am also big into giving back tips and tricks to the community.  So you can see my entire build log for this costume on the Instructables website here
Link
You can see more of my builds on my
Facebook
This shot was taken in my studio against a backdrop.  To get the correct color on the LEDs I purchased white and had to sand and hand paint them aqua.  The helmet is hand sculpted and resin cast.  2 AA battery packs run 25 painted LEDs in the helmet.  The back "rig" is heat formed styrene and houses an additional 9 Leds.
Resin Cast raw helmet
Test Fit before the LEDs were completed
This is my favorite part of the costume.  I had the hardest time trying to find the correct knobs for the rig.  So I was like what do they look like........Reese's Peanut Butter Cups!!!!!  I froze one molded it and resin cast the final version.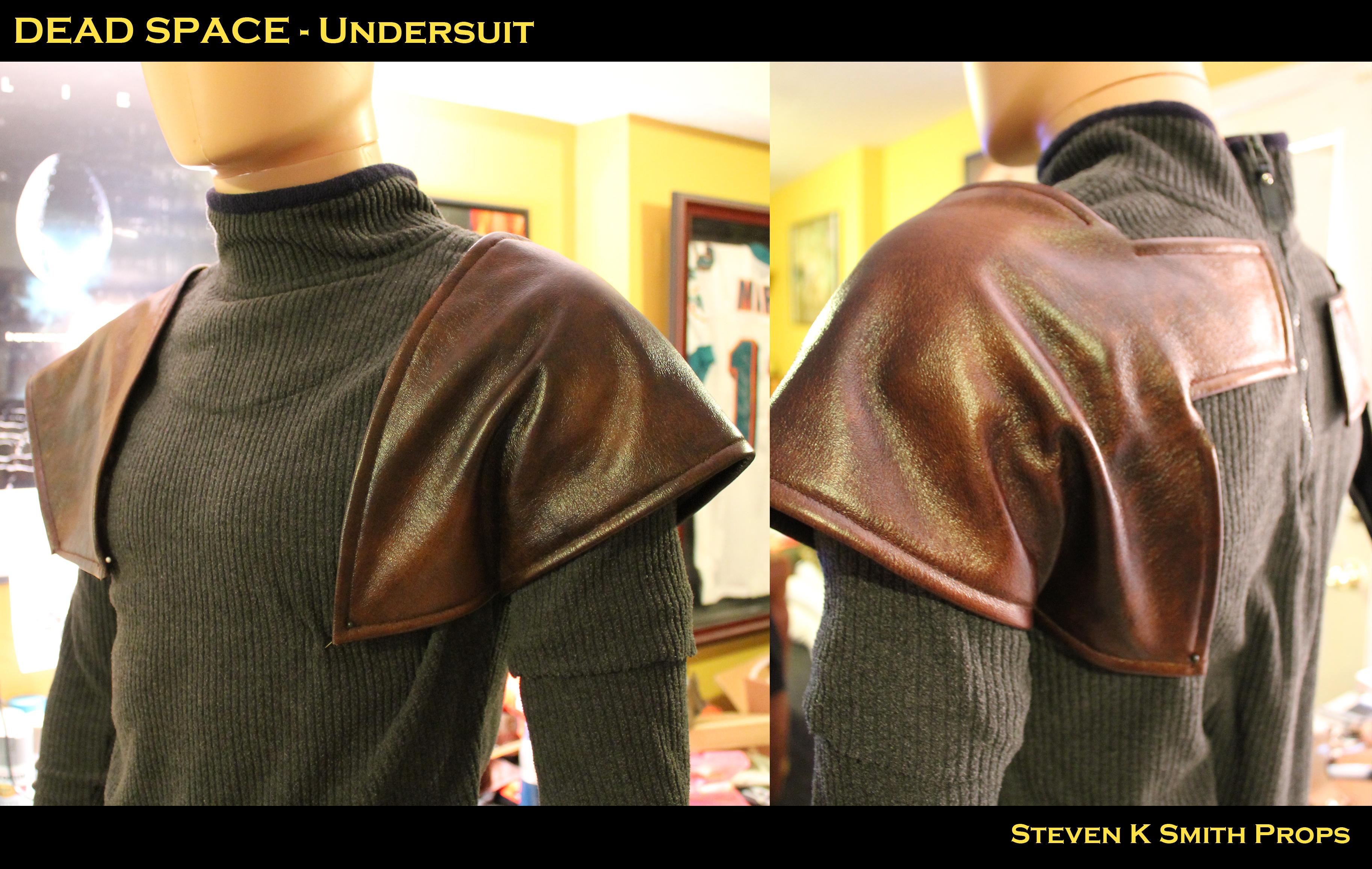 Fitting the rib and arm armor before final paint is applied
Plus Isaacs main weapon the Plasma Cutter.  This weapons handle was a Nerf Maverick but everything else was fabricated out of Styrene, found objects, and resin.  Front half can be removed to replace the battery pack for the 3 front LEDs
Once everything was complete my buddy Damien Zimmerman (who was on last seasons Face Off), Ryan Brocksmith and I setup a killer photoshoot with Kevin Smith.  Showcasing my Level 3 suit and their custom made Necromorphs. 
Thanks for looking!
Post edited by Steven Smith on