*** Dino Art Contest Winner Announcement ***

Chris Ellerby
Los Angeles
Admin
Congratulations to the Dino Art Contest winner
Trent Taft
and his submission "
Blue Raptor
"
An art contest 65 million years in the making has finally come to an end. Choosing a favorite dinosaur was nearly impossible with so much incredible art to choose from, ranging from digital illustrations to full-size dino costumes. But in the end, the Grand Prize goes to...
Trent Taft for his BLUE RAPTOR sculpture!
Trent, you brought together sculpting, mold making, casting and painting to create an original twist on everyone's favorite pack-hunting dinosaur.
If JURASSIC PARK's founder John Hammond were here to see it, he would have "spared no expense" to create a real one!
Thanks again to all of you who participated. Long live dinosaurs!
-Team Stan Winston School
GRAND PRIZE WINNER! BLUE RAPTOR BY TRENT TAFT
Click for more: http://forums.stanwinstonschool.com/discussion/1563/wall-mounted-blue-raptor-sculpture
Please join us in congratulating Trent on winning the Grand Prize!
Screen-Used Jurassic Park T-Rex Tooth!


THE REST OF OUR TOP 14 (IN NO PARTICULAR ORDER)
Gabriel Diaz Yanten - Gorgosaurus Costume
See more: http://forums.stanwinstonschool.com/discussion/1602/gorgosaurus-costume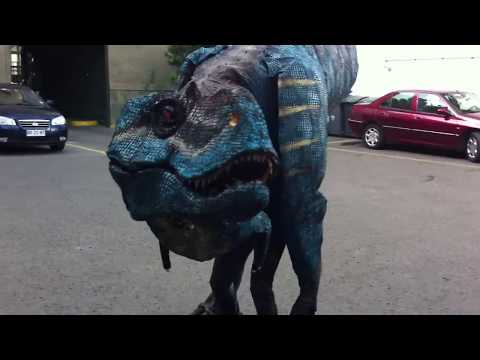 Joshua Wu - Raptor Hybrid
See more: http://forums.stanwinstonschool.com/discussion/1672/raptor-hybrid
Galileo Hernandez - T-Rex Hand Puppet
See more: http://forums.stanwinstonschool.com/discussion/1642/t-rex-hand-puppet-3rd-entry
Daniel Lopez - Velociraptor in Pencil
See more: http://forums.stanwinstonschool.com/discussion/1442/velociraptor-head-2d-pencil-traditional
Gabriel Hansen - Indominus Rex Hatchling
See more: http://forums.stanwinstonschool.com/discussion/1551/indiminus-rex-hatchling
Julien Dumont - When Animatronics Ruled Hollywood DIORAMA
See more: http://forums.stanwinstonschool.com/discussion/1611/when-animatronics-ruled-hollywood-t-rex-and-stan-diorama
Marcos Rocha - T-Rex Heads (1:1)
See more: http://forums.stanwinstonschool.com/discussion/1387/t-rex-heads-1-1-scale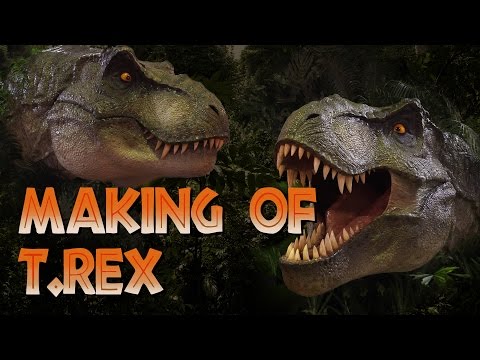 Kessiah Arthur - Indominus Rex
See more: http://forums.stanwinstonschool.com/discussion/1572/indominus-rex-in-biro
Ashley Schultz - The Best of Jurassic Park
See more: http://forums.stanwinstonschool.com/discussion/1671/the-best-of-jurassic-park
Britton Goro - Full-size Velociraptor suit sculpt
See more: http://forums.stanwinstonschool.com/discussion/1391/full-size-velociraptor-suit-sculpt
Shane Foulkes - Life-size Psittacosaurus model "The Quilled Fellow"
See more: http://forums.stanwinstonschool.com/discussion/1550/life-size-psittacosaurus-model-sculpted-and-painted-by-me-titled-the-quilled-fellow
Kenny De Paepe - JP3 Raptor Sculpt
See more: http://forums.stanwinstonschool.com/discussion/1372/my-jp3-raptor-sculpt
Yvonne Cox - Triceratops hybrid make-up (Triceraqueen)
See more: http://stanwinstonschool.vanillaforums.com/discussion/1567/triceratops-hybrid-make-up-triceraqueen