Velociraptor attack
Hello everyone !
I'm french 3D artist and i love dino art contest , it's very cool !
I do during this weekend a hunt scene of Tyrannosaure, unfortunately for him, it is fall on a raptor nest. So the raptor defend.
I do this scene with Zbrush during 3 days.
Congratulation to everyone, you all do a great jobs !
PS: sorry for my english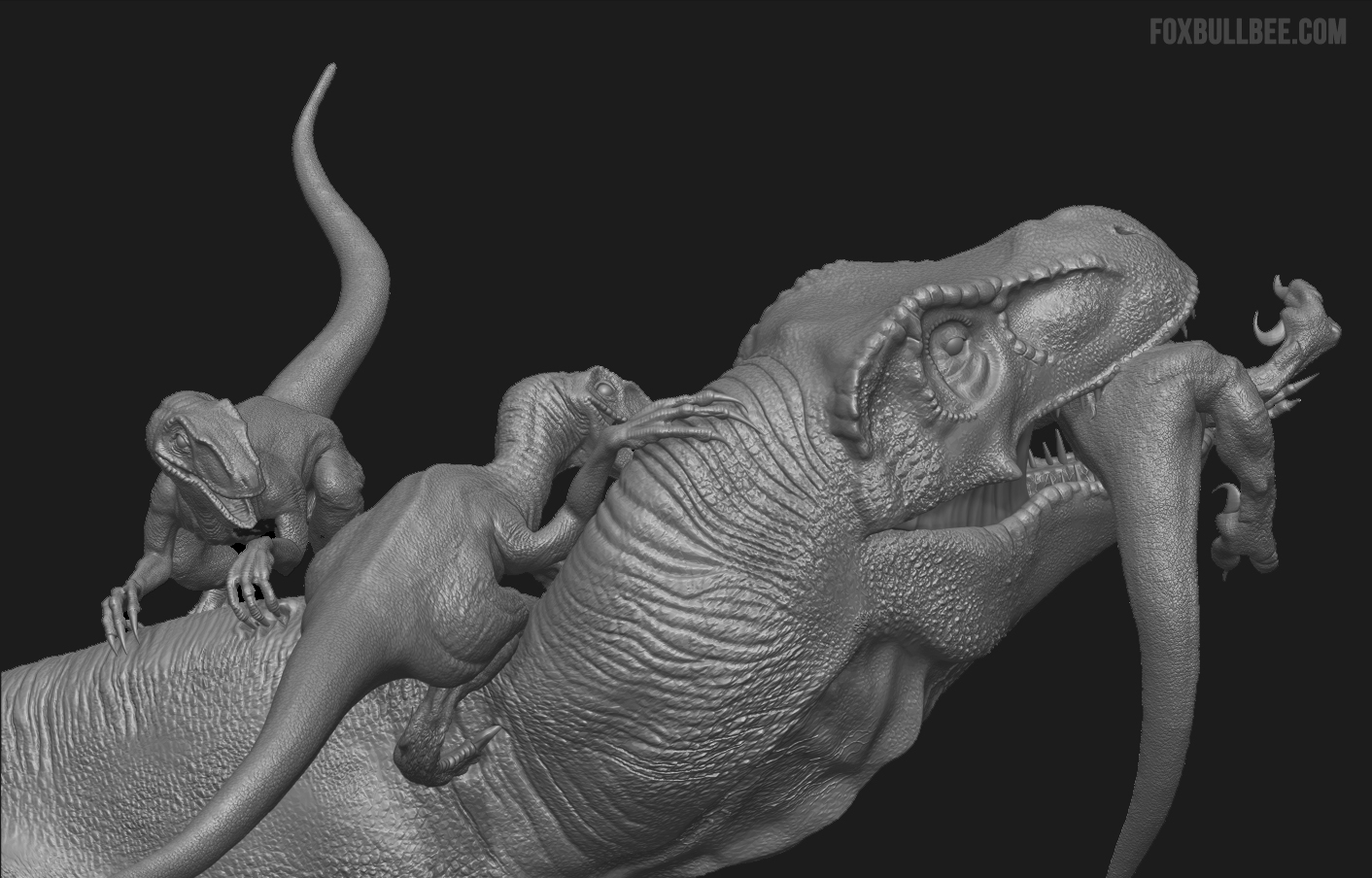 Post edited by Chris Ellerby on