Phil Raptor
I bring to you Phil Raptor!  Also known as Philosoraptor.  He is a complete creation of my own.  I designed him, built him and perform as him for many events, the most recent one being the open house at my college campus.  I am currently studying art in hopes of getting into Animation so that I can continue to follow my dreams of bringing things to life.
Ever since Jurassic Park aired I have been slightly obsessed with dinosaurs.  Watching the film over and over, and the extra features, including the making of.  Being able to see how things were created by the studio's, from Stan Winston's to ILM is so utterly inspiring.  I've always wanted to learn about animatronics, making things move and animate is so interesting to me. 
Below are a few photos along with a character rotation of Phil.  I have also provided a video of him in motion for you all to enjoy.  If you have any questions about Phil, please feel free to ask!
Video
https://www.youtube.com/watch?v=CEwZK8tpx_g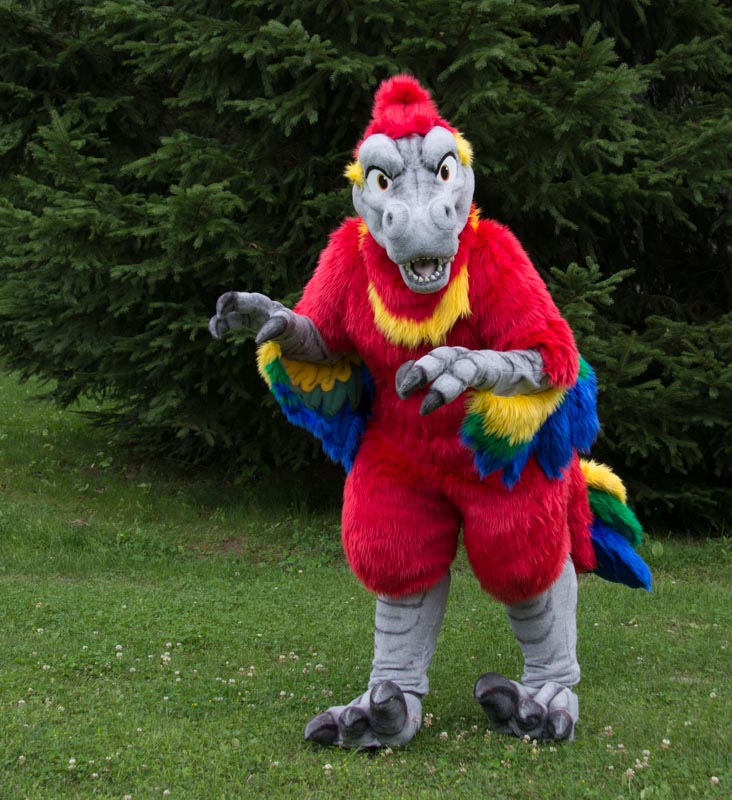 Sincerely
Mallory Harack