Frank - Silicone Puppet - Handmade eyes, teeth, hands, animatronics, vacuform glass dome
Frank is the one of the two stars of
Frank & Zed
a puppet horror film I've been working on for two years. 
He took over a year to make. He's got a fiberglass under skull which holds the custom eye mechs and custom eyes. We also made his teeth. 
We want to make Frank perform as life-like as his undead flesh can be. So, we also created hands for him: sculpted in clay, molded in fiberglass, cast in silicone with a core mold, then custom mechs were made. Of course, we also painted him up. 
Everything we are doing is for our independent puppet horror film called Frank & Zed. The story of two monsters that depend on each other for survival before going up against the local villagers with axes.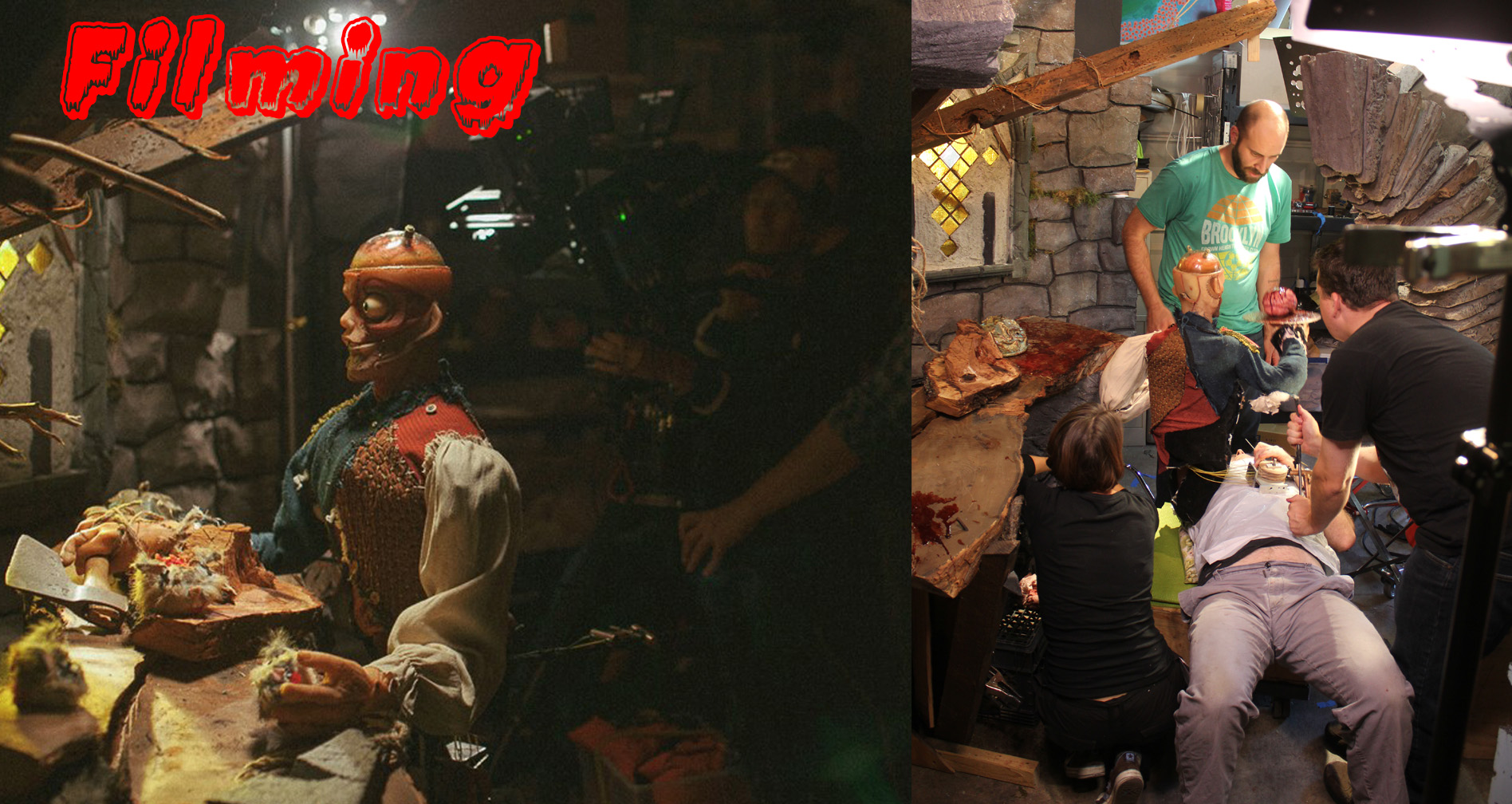 No one is getting paid for this project: every one is just volunteering as a labor of love. The film is all puppets. All practical effects. It couldn't be a bigger pain to do or more fun. Stan Winston tutorials have been vital. I don't know if there's one we haven't used. Maybe hair punching! We'll have to try that next. You can follow us at www.facebook.com/puppetcore
Thanks! Go Monsters!