COBAL: Creature Contest Submission 1
I designed this character originally to be used as the Icon character for a large halloween event in Singapore, however, time and budget prevented the original designs to be realised as a makeup.  A few years later I was asked to do a makeup demo at IMATS in London and decided to revisit the design and finally bring him to life.
The body is silicone backed with soft foam.  The horns are fibreglass and mounted to a fibreglass skull cap fitted to the model.   All the facial appliances are silicone.    I supervised the entire creation personally designing, sculpting and painting it.  I had crew members assist with moulds and application at the show.
Lenses by Eyeworks for Film
Dental appliances by Fangs FX
Hope you like him.
To see the entire creation process, visit this link.....
http://http//www.makeupfx.no/UPfx/FO_IMATS_2014.html
Jim Udenberg
IMAGINARIUMFX.com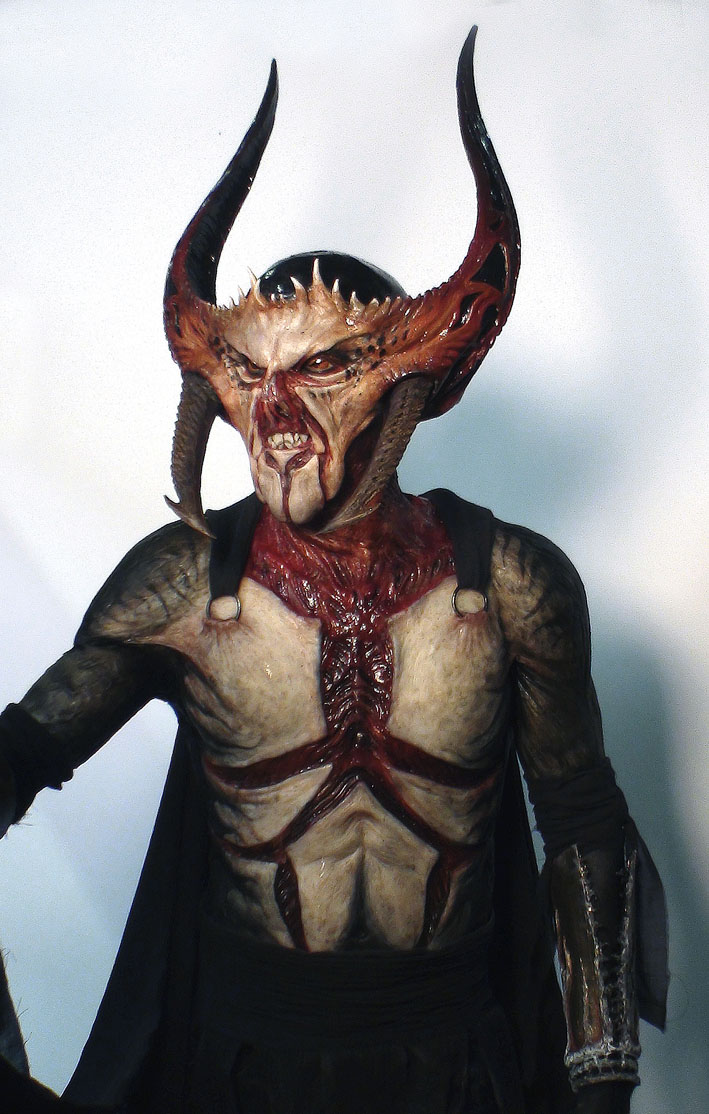 Another view.....