The Country of Flesh: A Southeast Asian Mythical Creature
Ancp
✭
This monster is my own creation designed for my personal short film project which is still under development.
This video link will show you how it comes to life.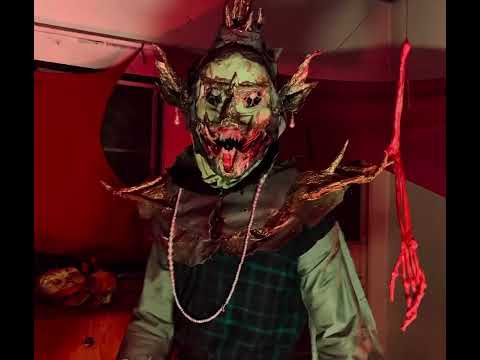 https://www.youtube.com/watch?v=Vve3HmrRP78
It is inspired by a Southeast Asian mythical creature known as Belu in Myanmar. Their original designs can be found in ancient murals of pagodas and Southeast Asian Ramayana Plays. These man-eating creatures were intelligent and had the ability of shapeshifting according to some tales. 
I designed the costume to be suitable for outdoor film making projects. Although it has some flaws, it is reuseable like clothing for a period of time. I used paper and glue for structure and bones and for skin, I used stretchable fabric. Spray paint for weathering and acrylic paint for detail. The dress of the monster is made out of cloth konwn as longyi which is a traditional dress of Myanmar.
The following pictures are some of the original designs found from the web. Some of them are from Ramayana Plays.
Post edited by Chris Ellerby on