The Hübrid and the Slaughterman
Hi everyone!
My name is László Molnár. I am from Hungary.
I know I missed the deadline but I would like to share two of my works with you.
Both figures are my own creations, without any template or pre-designed pattern. i don't usually design my sculptures in advance, i always let the flow take me and shape them as i see best at that moment. I like smaller scales and a detailed focus.
The figures are 10-11 centimetres tall individually. Their skeletons are aluminium foil and wire. I use super sculpey clay for my work.
I hope you like it and wish you all good luck in the contest. I have seen a lot of very talented people's work here which is very motivating.
Instagram links for 360° video: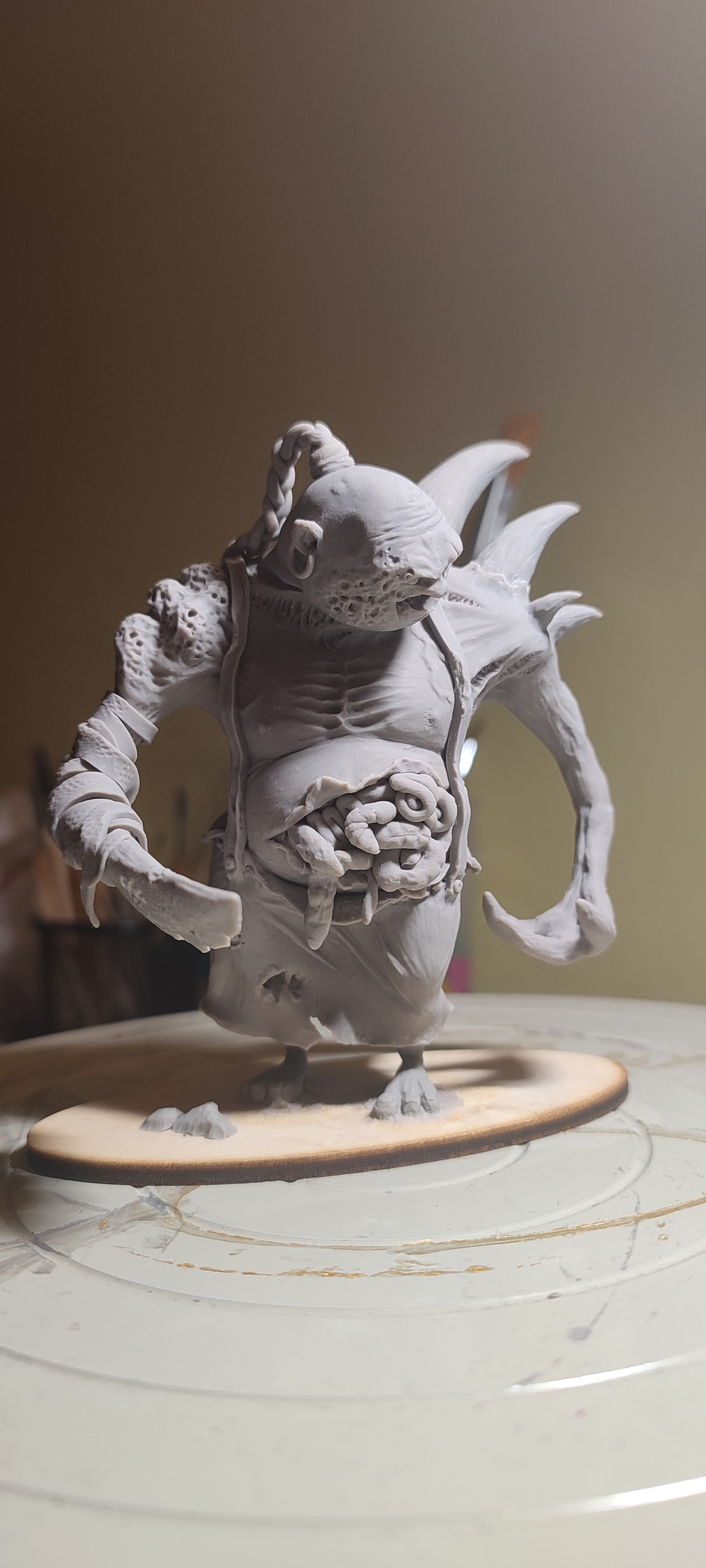 Best Regards,
László Molnár