Creature Submission: Battery Decay (Flight)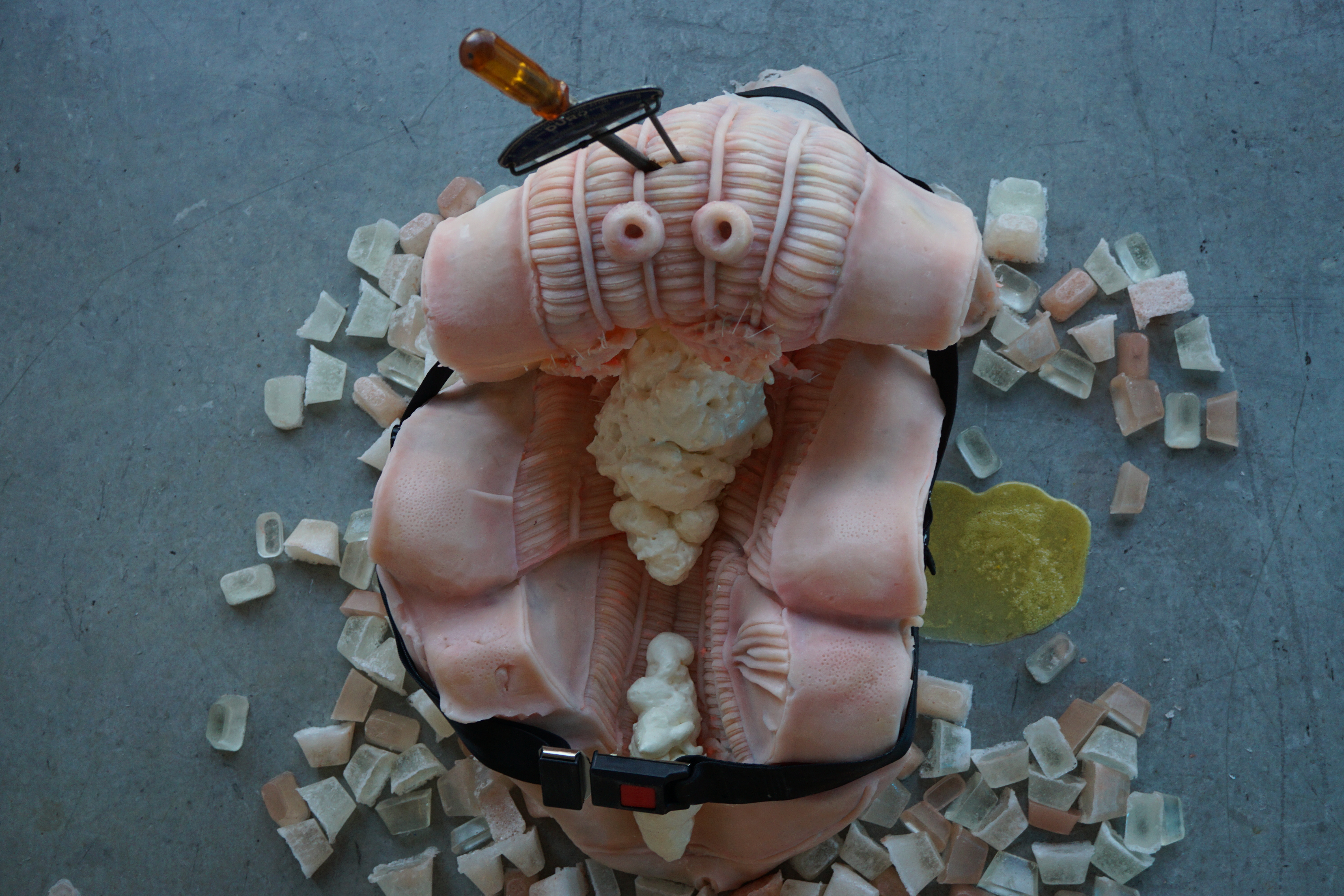 Def Mec:
Battery Decay
(Flight), Silicone, Epoxy Resin, Fiberglass, and Spray foam, 16" x 24" x 24", 2023
Twirling of the little feet, moving the room around her. Lifting off above the sunken sun, while thoughts sway outside the lines. The dark frost lurks between her thighs and penetrates through the smog of her gasp.