Skeksil the Chamberlain Skeksis
The Chamberlain I made from Dark Crystal; this is the Netflix Age of resistance version.

I built a custom aluminum frame and harness which holds the back plate made from EVA foam and foam clay..  The back plate was  flocked and airbrushed.  The puppet head and hands are rubber latex and can be manipulated as a puppet.  His hair is hand punched kanekalon.  The clothing contains a number of assorted fabrics which were patterned via the drape method.  Some materials such as the grey lace were dyed or hand embellished with beading.

A movement test of him in action: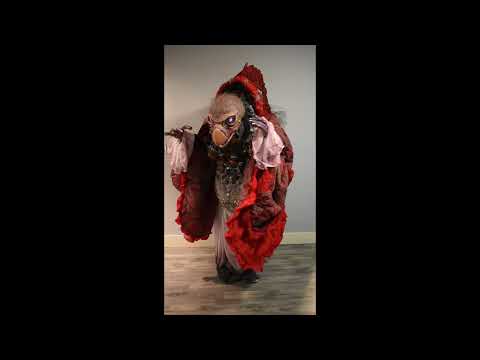 https://www.youtube.com/watch?v=129rpemfKtE