Empress Alien (Queen Xenomorph)
The Empress Alien of Aliens: Resurgence (For The Hive)

The Empress Alien is my take on an older more evolved version of the Queen Xenomorph which is my favorite creature. She was my first introduction to the Xenomorph as Aliens (86) was the movie that started this journey for me as a child. She's beautiful and majestic but terrifying at the same time which made this project a lot of fun but very personal for me. When I started my Aliens universe I knew I had to tell a new story of The Queen. See more
here.
The Hive Exhibit for C2E2 2023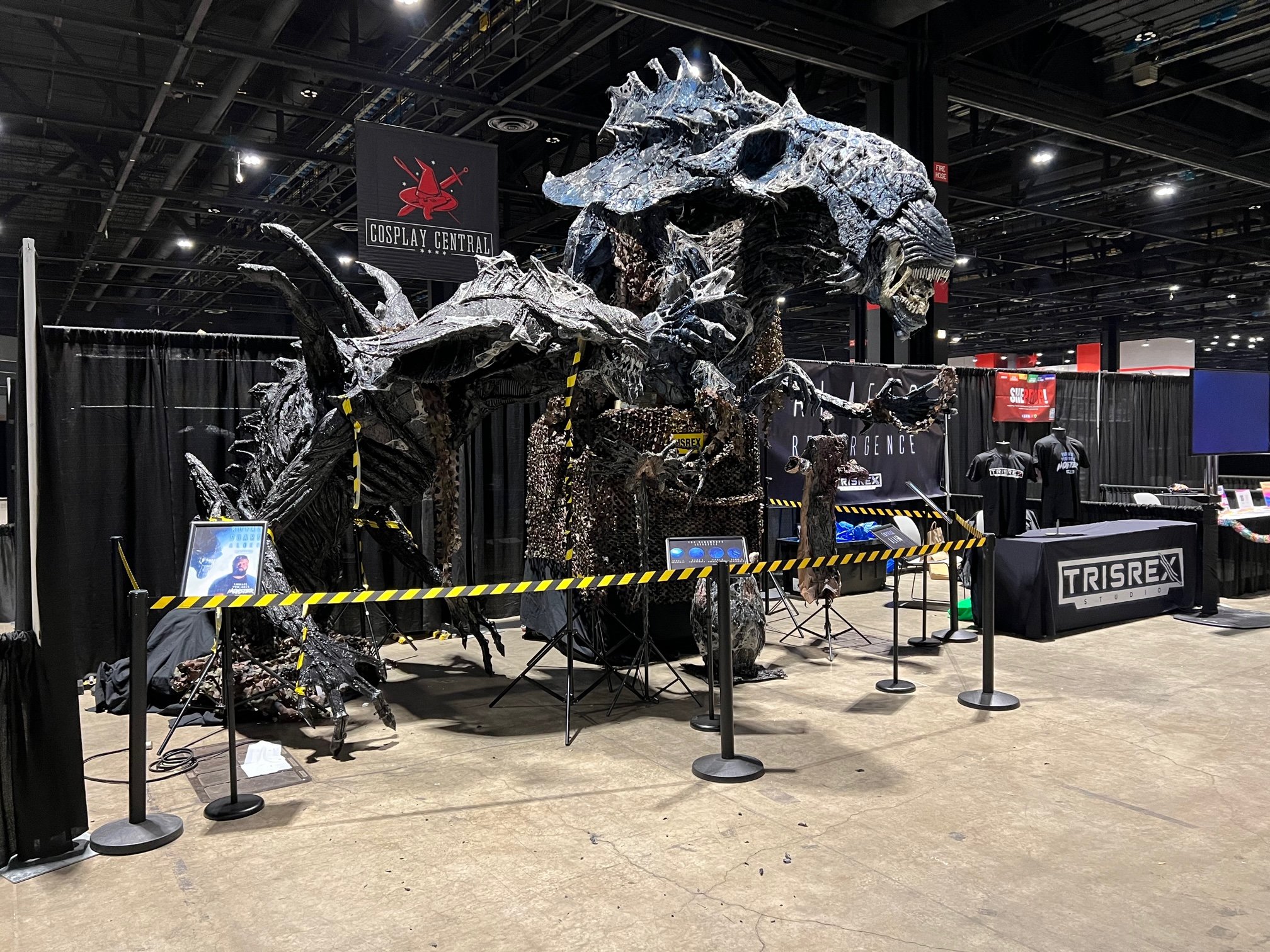 Fabrication + Design

I wanted to make sure I paid respect to the
past
, acknowledged the
present
, but gave audiences a look into the
future
of how an evolved Queen can truly look practically. Below you'll see where I pulled my inspiration from plus a sketch compared to the actual. 
Overall she took me 7-8 months to fabricate starting with her head and crown first. Below are the products I used to fabricate the Empress as well as The Royal Guard (Praetorian Xenomorph).
Product List 
EVA floor mats 
EVA Dowels 
Foam Clay
Garbage Bag (Garbage bag test!!!)
Window Wrap
Hot glue
liquid latex for Jaw Tendons 
Wood for structure 
Wheels for movement 
PVC pipes for easy assembly and puppetry 
Acrylic paint form PlaidFX
Varnish Gloss
Table Top Finisher for extra slob
Elastic
Spray Adhesive 
(I saw her in my dreams before the above sketch)
          (A look at her with the paint and hive resin made with Window Wrap)
           (First assembly test without her stand)
          (Crown close to 15 feet once completed)
This has been a fun journey, and Chicago had a ball visiting the hive Watch footage
here
!
Stay tuned for more as the hive has another hatchling on the way.
Stay frosty! 
TrisRex 
Post edited by Tristian TrisRex Johnson on