Best Of
- Entry for the character makeup contest -
inspiration from the character 'Lady in the lake' from the series 'The Haunting Of Hill House' as well as the swimming of accused witches in the 16th - 18th century. 
This was where people who had been accused of witchcraft would be tested by having their hands and feet tied together and thrown into a body of water. The thought was if they were a witch then their body would float as the water would reject them. If they were innocent then they would sink. They would be pulled out by a rope tied around their waist but many innocent people drowned as they weren't pulled out in time.
Izzy_M
Burman Foam Latex was used, I still have the molds too.  This is my favorite makeup,
I played the part perfectly too!
Mickey "Scraps" Smalls, a modern Frankenstein Monster. This character was created with anime styling in mind, so the cartoonish effect is an intentional artistic choice. The makeup is on myself, and as such includes a genderbend makeup under the sfx (F to M).
Mickey is created strictly with eyeshadow pallets, eyeliner pencil, and a red lip liner.
These makeups are done for Tik Tok videos and are posted across social media under #MickeySmalls
I plan to get a YouTube video put together to also share.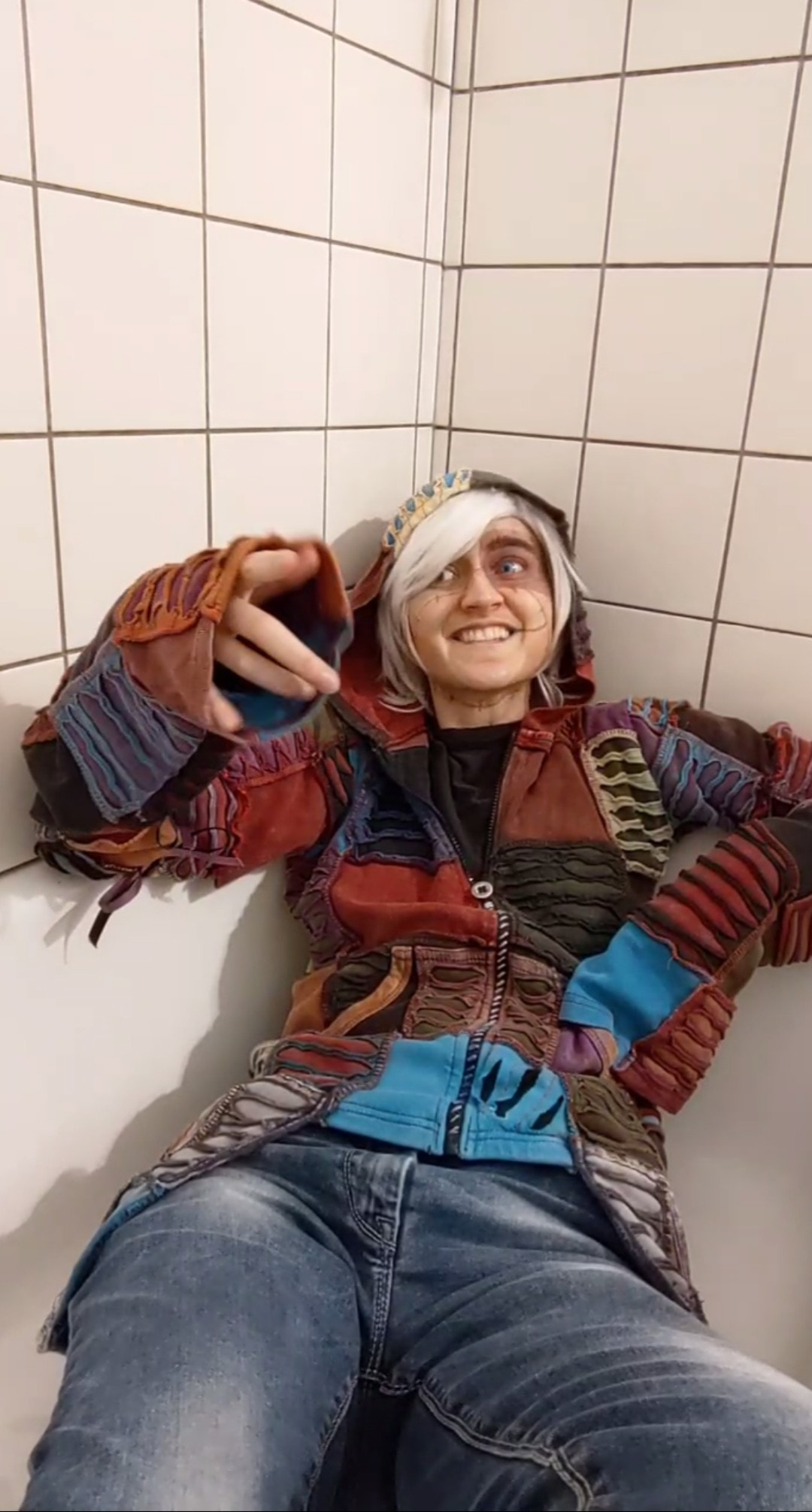 resuki