Pardon our dust. We are updating our forum to match our new homepage.
Purge;Election Year "Kiss Me" Mask Replica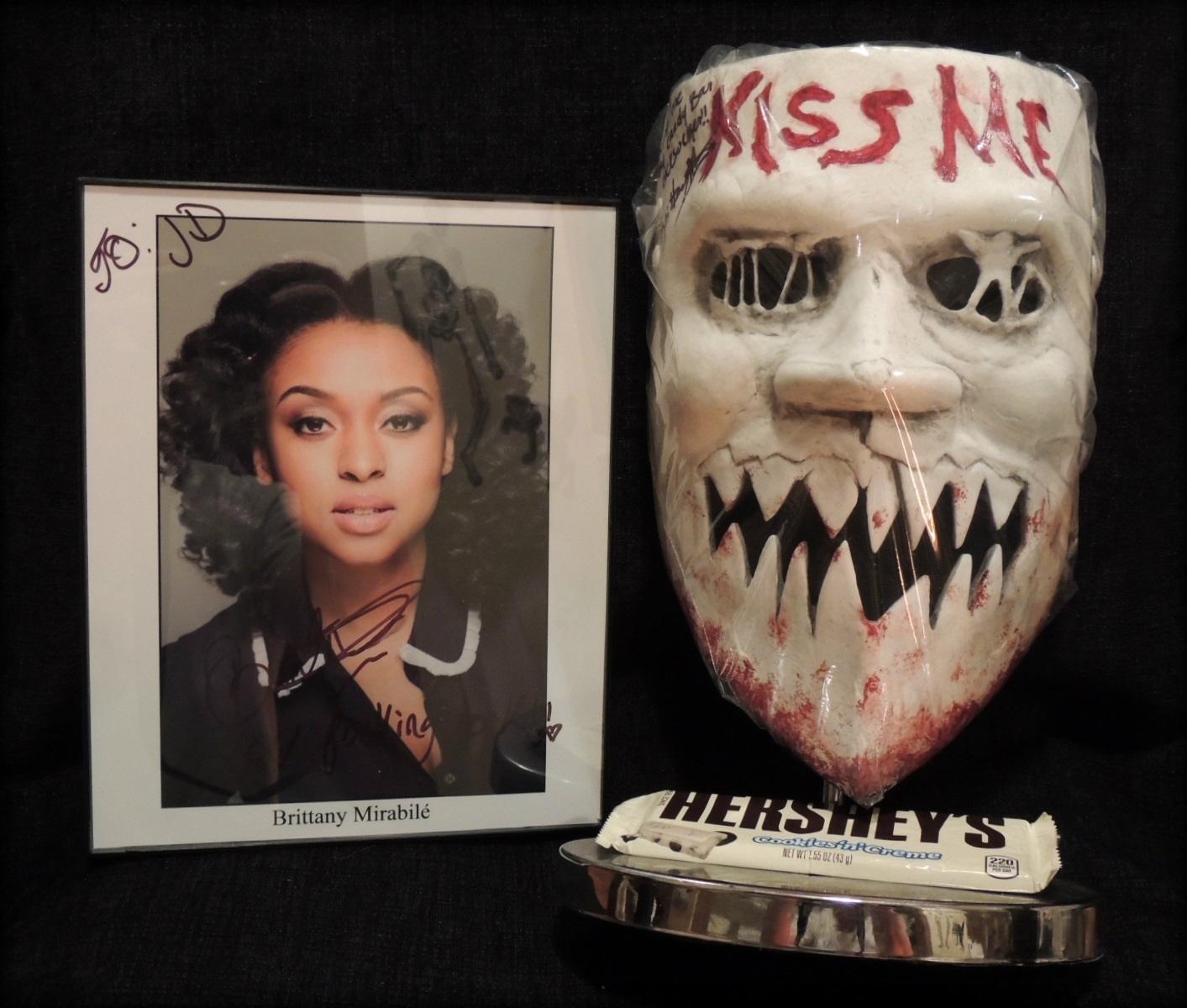 This replica was sculpted by me for Universal Studios as a promotional piece. Its cast in a durable lightweight resin. I sent Brittany Mirabile (actress) her personal copy and in return got mine signed.