Pardon our dust. We are updating our forum to match our new homepage.
*** Creature Sculpting Contest Winner Announcement ***

Chris Ellerby
Los Angeles
Admin
Hey Creature Sculptors,
Thanks to all of you who participated in our Creature Sculpting Contest! Your entries showed off a huge range of techniques and styles, mediums and materials, and it's exciting for us at SWSCA to be reminded of our community's depth of talent. We wish we could award everyone the Grand Prize, but alas, there can be only one. Ladies and gentlemen, without further ado, it's our pleasure to announce our Creature Sculpting Contest winner, Lucas "Elenem" Morawski for his creation ANURAG'ANAN, the protector of all nature.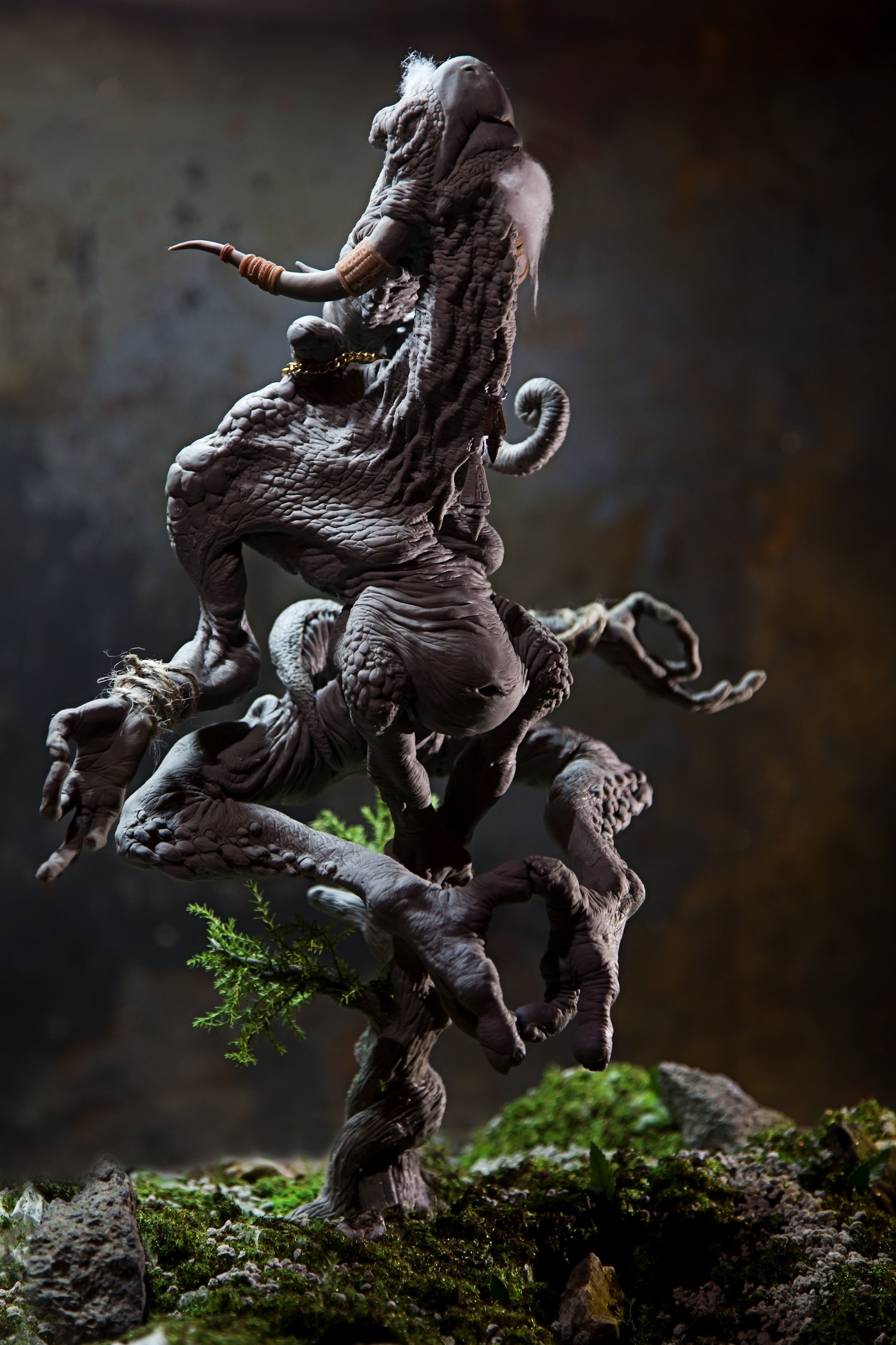 Combining elements of both an elephant and a turtle, Morawski's sculpture succeeds on multiple levels. As a moment of storytelling, as an excellent example of realistic textural and anatomical variety, and as a highly original work of art that sparks the imagination and invites a closer look.
Congratulations, Lucas! We look forward to seeing much more of your artwork in the future, and we hope you enjoy your Grand Prize package!
To discuss or learn more about Lucas' sculpture you can view his original entry post:
http://forums.stanwinstonschool.com/discussion/3162/creature-contest-anuraganan
The Runner-Up:
We love dynamic sculptures that tell a story, and Cleyton Oliveira's SAMURAI VS. CREATURES does this perfectly, placing us in the center of the action alongside a Samurai warrior, trapped on a stone out-cropping as he desperately slices through an advancing horde of nightmare creatures.
Cleyton's attention to detail, keen grasp of movement, and ability to capture a story moment make this another stand-out entry. Congratulations Cleyton! We want to see this movie!! Enjoy your Runner-Up Prize Package below:
DVD lesson for your sculpting kit
To discuss or learn more about Cleyton's sculpture you can view his original entry post: http://forums.stanwinstonschool.com/discussion/3091/samurai-vs-creatures

Thanks again to all of you who shared your artwork. From all of us at Stan Winston School, keep sculpting!
-Team Stan Winston School