Best Of
Suddenly a gut wrenching howl breaks the silence. Then the stench hits you like a brick wall. Decay filling the space around you. You're met with two empty eye sockets, oozing with blood. Two antlers sit just under the creature's ears. Long pointed fingers glisten in the dark as the Démon Des Marais slowly notices you're existence. Run...
Completely made by hand. I sculpted a wolf skull from air dry clay then made a latex prosthetic for the face. The ears, horns, and nails were also sculpted into a clay mold before creating the pieces and sewing a head piece. Painted with a mix of air brush and body paint. Fur is slipping of his decaying body in patches. Fur pants also hand sewn. 
The Monster of disproportionate lengths is here! Years of seclusion have left him lonely and in search of somebody like him. But will he find his Bride? The Monster still demands a mate!
I sculpted my interpretation of Frankenstein's Monster out of Castiline wax, wire, metal (bolts), twine, and included tiny pieces of fabric for his patches. The behemoth looms 14" tall. Please check out my other posts.Thanks for viewing. -David Assel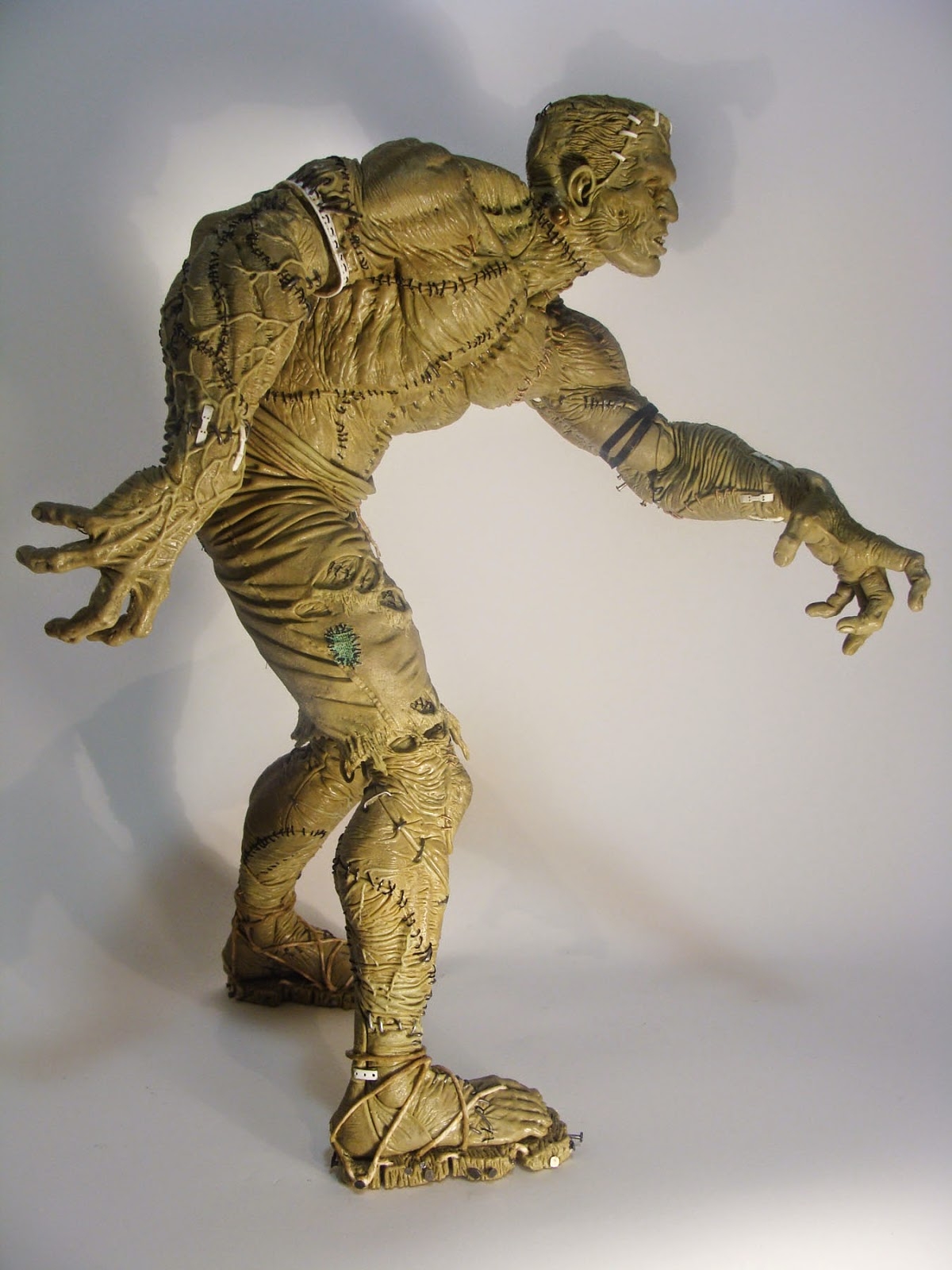 1:6 scale Dimentions 12''x 7,8'' base - h 6''  She is Handmade sculpt static horror artdoll - Samara.
Totally handmade in polimery clay and other materials, by me. Made with metal armor. Mix of polymeric clays. Painted with Genesis oil colors. Wooden base painted.
Handmade details. Black Bamboo fiber hair. Eyes are made by me inserted. Every detail is handmade by me. The clothing is fixed and handmade by me.