Lurker - 6th Scale original creature from Anomie
Hey everyone! 
Some amazing entries already! I apologise for the images being so terrible, I hope they're good enough to see the paint work at least. 
This creature is from the same world as Rash and Harley which won the character sculpting contest. Sculpted by me in Monster Clay, painted with acrylics. I really wanted to emphasise the wetness around the mouth and hands so I layered up some coats of gloss medium with some red tint for the blood. 
I'll also include the unpainted version. 
Thanks for looking and good luck to all!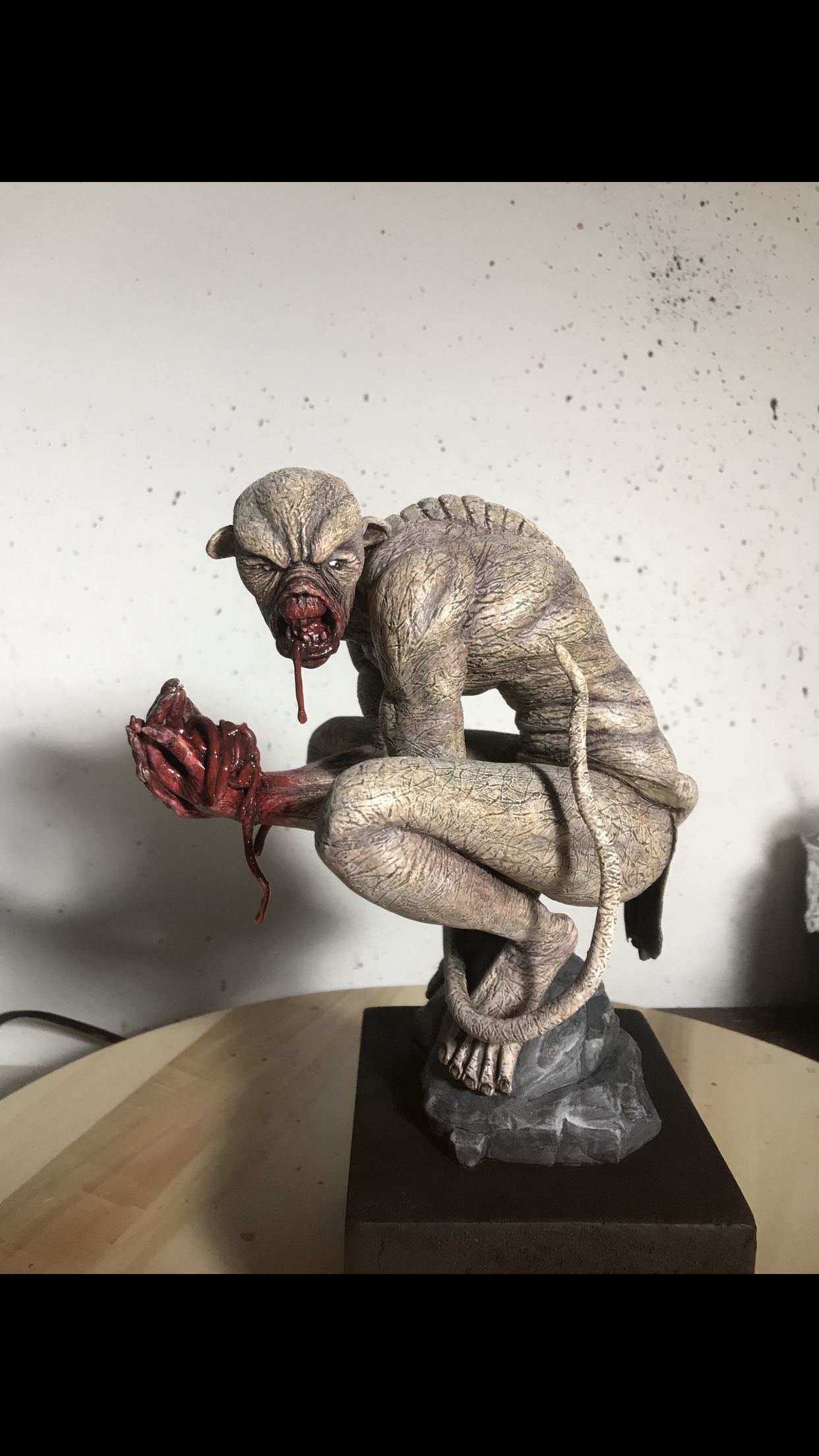 Keep positive in these hard times and keep making things! Art will set you free!
Tomas McAdam