Corpse Clown paint, Zombie make up, and casualty make up.
Hi everyone. I'm a very passionate artist. I use art as a coping mechanism for my anxiety. It's an artistic way of channelling that negative energy into something magical. I wanted to showcase my wide variety of skills.
I specialise in Special Effects make up of all kinds including, facepainting, bodypainting, gore, and stage and character make ups. I study anatomy to ensure my wounds and injuries are anatomically correct and extremely realistic.
I also sculpt my own props and prosthetics. I'm also a glam make up MUA as well as horror artist on paper.
I applied the casualty make up on my husband Barry. I used silicone sculpt gel to create the lip wound, and scratch on his nose. I used Mr Dashbo alcohol activated palette to colour the wounds and match them to his skin tone. I used Grimas blood paste for the dried crusty blood around his nose and in other areas I though necessary. I used Kensington Gore aged blood to simulate blood that had been left there a little while. I also used Mehron's bruise wheel for the black eye, I stippled multiple translucent layers of different colours to mimic that of a fresh black eye.
The zombie make up was also applied onto my husband. I made all the prosthetics myself, including the prominent brow, the protruding cheekbones and ripped open gory mouth, I used Mehron's liquid latex and flour to create a latex paste, I smoothed out the prosthetics with additional latex. I used various sculpting tools to add skin like texture and details to mimic real life human skin. I also sculpted the brain using Crayola's model magic and used my human body anatomy book for a reference for the brain. I painted the brain using acrylic paints. I used a mixture of white, black, and pink to get that perfect brain colour. I made the t shirt myself by making it look distressed and ripped and adding dirt and dried on blood from the zombies previous victims. I also adding shading on his body to create "ribs" and wounds on his body to make him look like he's decaying from the inside.
The Corpse Clown facepaint is on myself. I used Mehron paradise paint in black and white. And my fine pointed bdellium sfx brushes from collection 2, for the fine details. I ask used my Charles H Fox stippling brush to add the grungey texture. I'm also wearing Manson contacts lenses to compliment the black and white of the paint.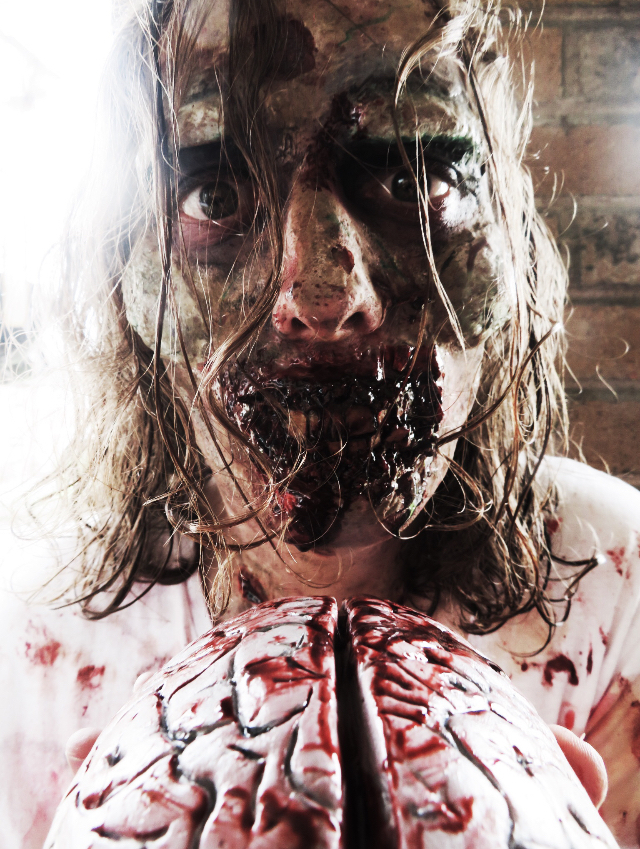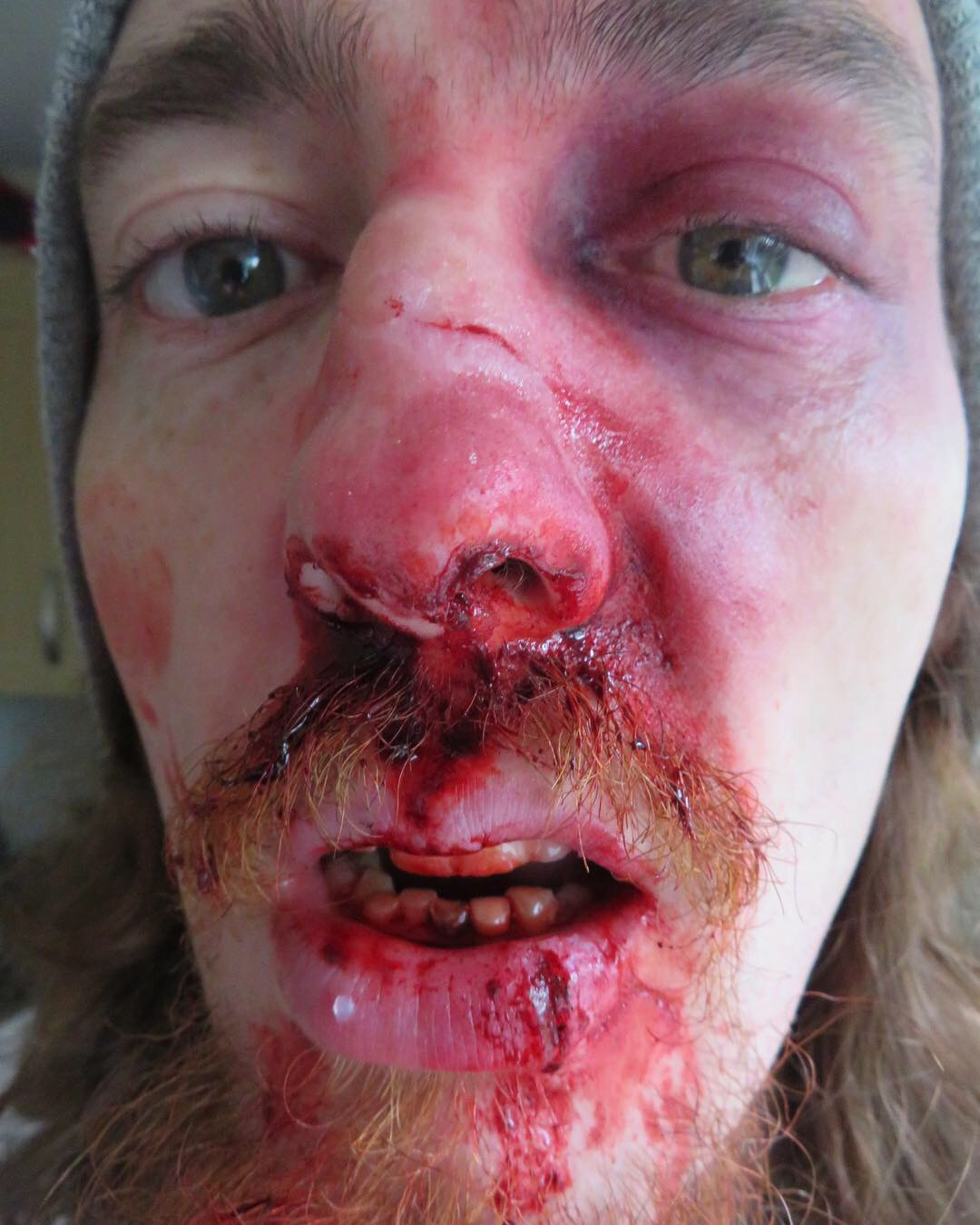 Post edited by Kerrie Leeming on