The Cosplay Contest is now closed for entries.
Cyb'arak - Heroes of the Storm
Here is our cosplay of Cyb'arak from Heroes of the Storm. He's a mechanized nerubian king. Materials used are paper, fiberglass, and bondo. Lighting systems are foam diffused acrylic and cast hot-glue lit by LED strips. The lighting system is full RGB and controlled from within the costume. Speakers and amplifier within the costume allow the wearer to playback voice lines from the game for further interaction using an ipod touch for soundboard control. Ending dimensions were 6.5' tall, 7' wide, 8' long. Costume came in at just under 150 pounds, and was worn for 9 hours. The costume allowed for wearer viewing using scrim in the shadows to each side of the yellow hood, and below the chin.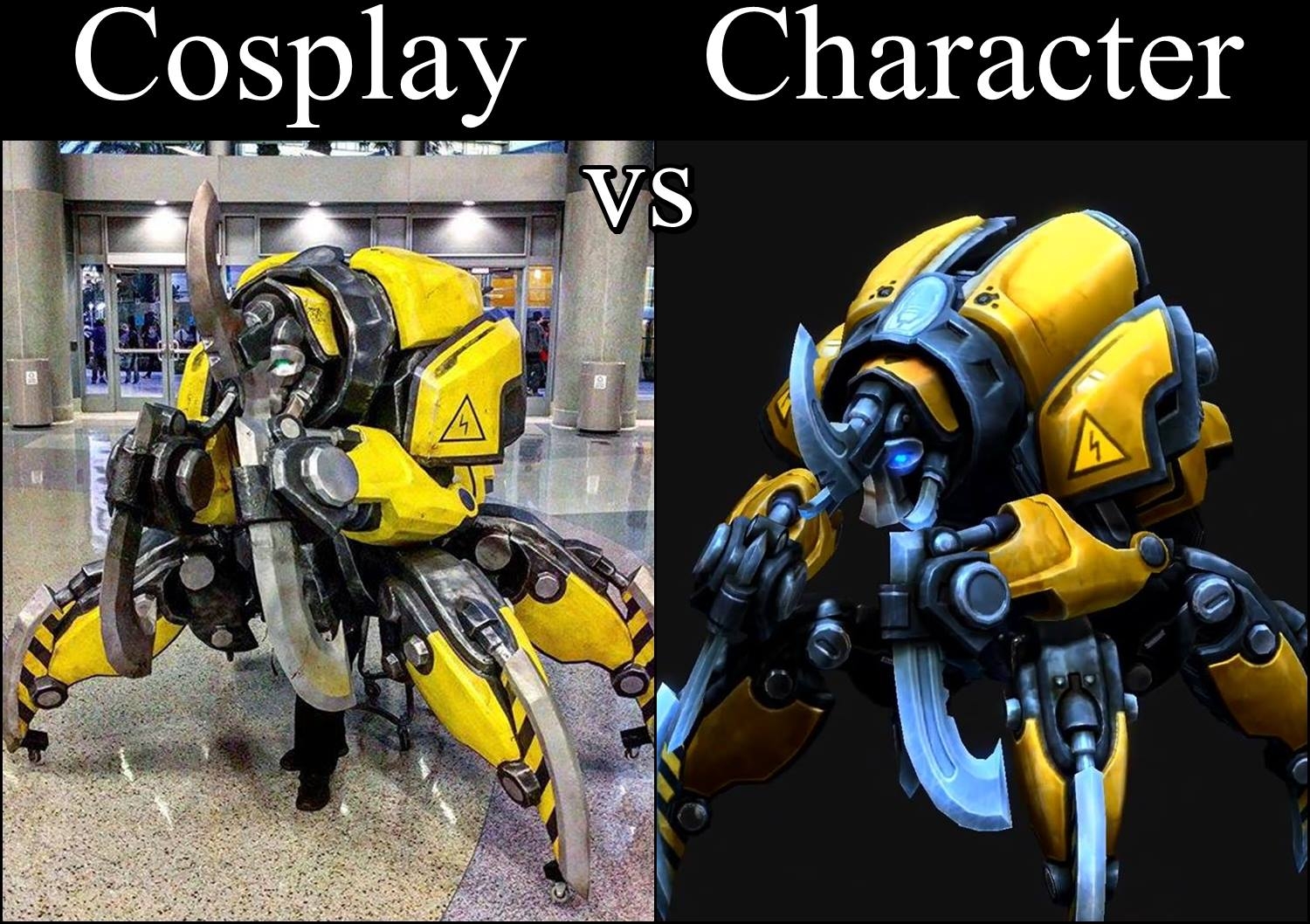 Video containing a full 360 degree view of the costume:
https://youtu.be/mqS4psg2ojQ?list=PLzCelmbG8LVkxgkmM_7gZVZS5ju7snHds
Full progress video playlist is available here:
https://www.youtube.com/playlist?list=PLzCelmbG8LVkRYU-47KoXA4aAVQZaN6Fw
Post edited by Eric St. pierre on