This is Inquisitor Lavellan in the Flames of Inquisition armor, wielding the Staff of the Dragon from Dragon Age Inquisition. The armor is made from deer skin which was stretched, painting and sewn by hand. The shoulder pads, scales on the sleeves, chain and other metal-looking accent pieces are made from Wonderflex. The dragons on the front of the armor were sculpted and then cast with Smooth Cast 300.
Video of the lights in the anchor (left) bracer: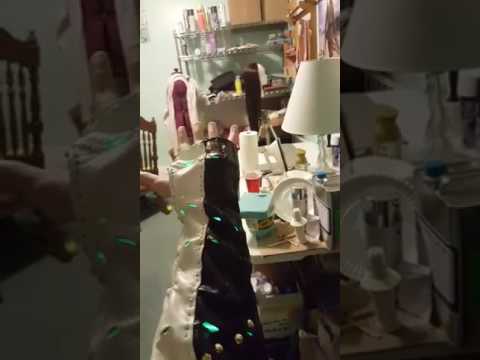 The shaft of the staff is made from PVC pipe, the dragon was sculpted and then cast out of Featherlite, the bottom fang is sculpted and sealed spray foam.
The Vallaslin (tattoo) was drawn on free hand and is the Hala Mother Vallaslin from the game series.