This is my cosplay of the character Mistress Denna (from the TV serie "The legend of the seeker"). The costume was made with red fake leather. Corset, gorget and agiel (her weapon) holder are made with the same fabric but I glued 2 pieces togheter to give them more rigidity.
There are rows of grommets on a side of the sleeves and on the sides and the back both of jacket and trousers. I needed to do about 200 holes and attach the grommets (my hands remember very well this long task). Metallic pieces (e.g. buckles) were used as the same, at least painted if the colour was not the same (Photo 3-6).
Boots were grey and I used fake leather to cover them (in part glued, in part as a detachable piece - Photo 7).
Her weapon, Agiel (Photo 8), was made with papier machè,then I attached a brass chain and I painted it with red paint.
For the hair makeup I used blonde hair paint (after a large amount of gel and hair spray). Then I attached a braid (a distinctive characteristic of this character).
After this treatment I felt my hair almost like a plastic, the suit was hot, the shoes uncomfortable (I am not used to heel) but it was a satisfying cosplay
. I like to think these unpleasant features are a help to play well this character (in the serie she is capable to endure pain).
At this link you can find my interpretation of this character (italian language):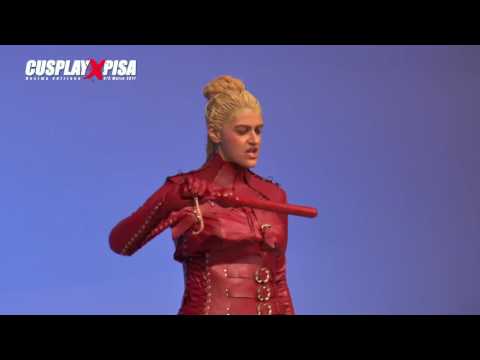 I hope you like it
Photo 1
Photo 2 (by "amici di scatto" - FACEBOOK:
https://www.facebook.com/amicidiscatto/?hc_ref=PAGES_TIMELINE
)
Photo 3 Photo 4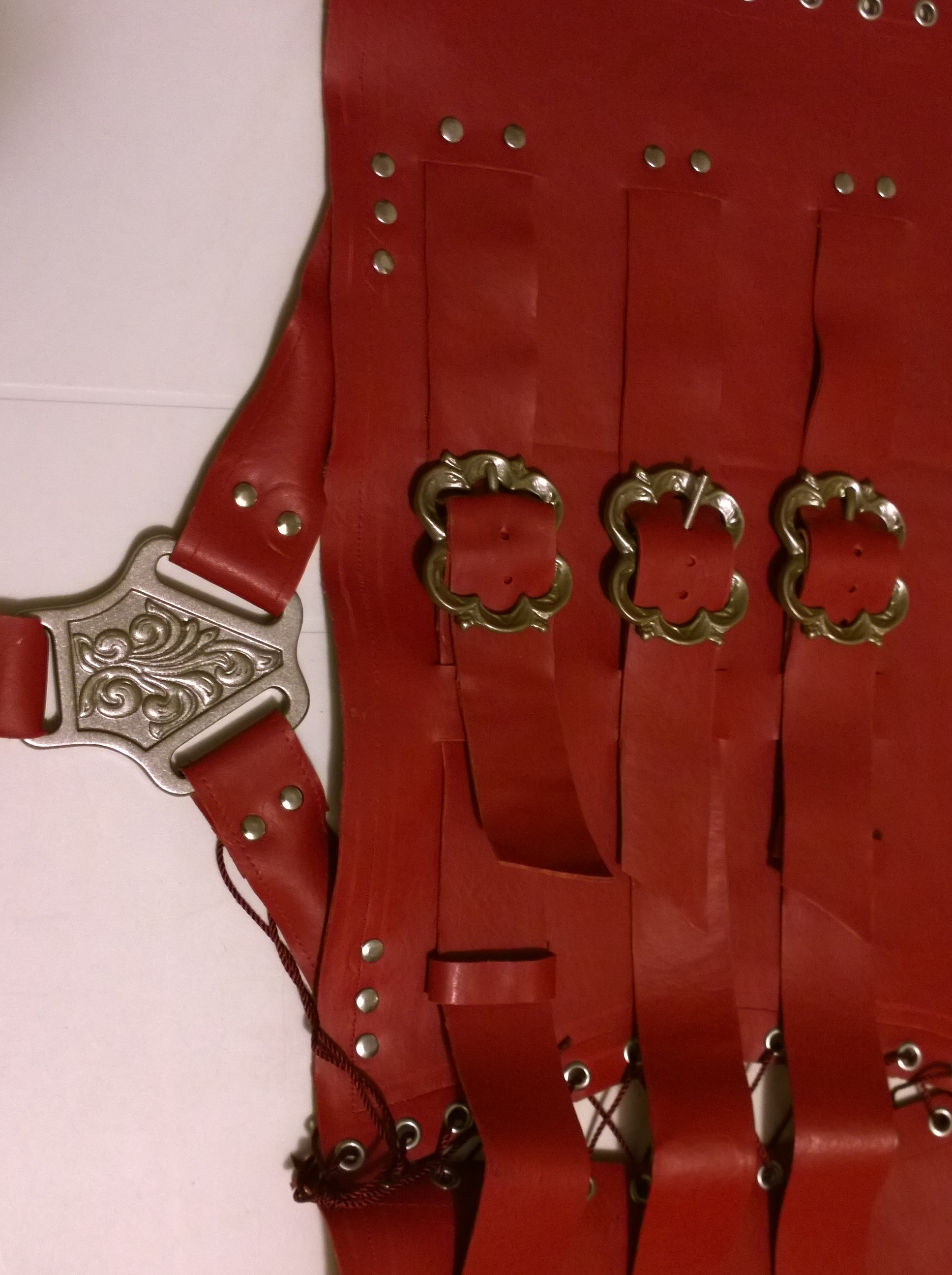 Photo 5 Photo 6
Photo 7
Photo 8