Sarabi the gryphon is a puppet maned by one puppeteer from the inside. She features moving eyes, eyelids, ears, mouth, tail, and hind legs and is composed of entirely of traditional puppet-making techniques. Everything is on levers, pulleys and strings.
Sarabi tackles the unique problem of making a quadrepedal animal without the puppeteer having to actively move the hind legs, leaving the hands free to move the facial mechanics, giving her lifelike quality and personality.
Sarabi stands about 7ft tall and weighs around 50-60 pounds total. She took 360(ish) hours to make.
I love taking Sarabi out to faires and markets because she is an absolute delight to kids. They swarm to her and can't get enough of 'petting the gryphon' and playing with Sarabi. It's absolutely adorable.
The character Sarabi is of my own design, and my original character.
(Eyelid, Beak, Ear movement)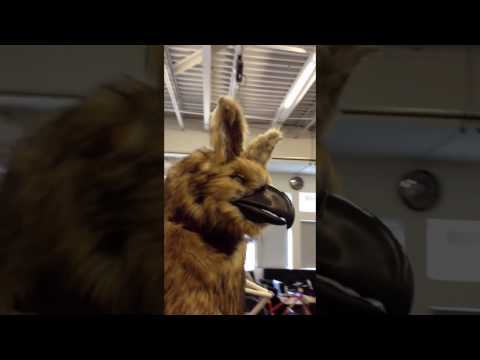 (Full Body Interaction)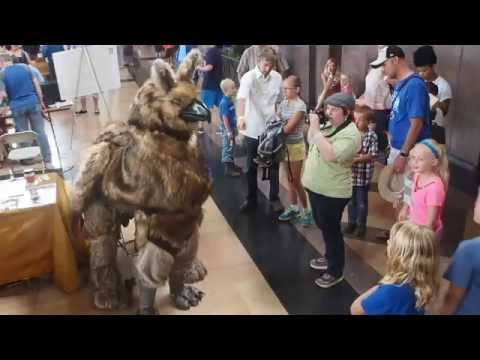 (In Studio Walk Cycle Test)