Pardon our dust. We are updating our forum to match our new homepage.
Toy Design & Sculpture for Action Figures & Collectables - Part 1 - (Free Chapter)

Chris Ellerby
Los Angeles
Admin
Learn how to make toys and action figures with toy and movie industry veteran, Sandy Collora (Predator 2, Men in Black, Batman: Dead End). In Part 1 of his toy design and sculpture webcourse series, Collora shows you how to transform a character drawing into a sculpture, including armature building, proper joint placement and blocking out forms in Super Sculpey.
WEBCOURSE HIGHLIGHTS:
Designing Action Figures, Toys, & Collectibles
Client Notes & Changing Designs
Armature-Making & Joint Placement
The Toy Sculpture Process
FREE CHAPTER: Toy Design & Sculpture: Joint Overview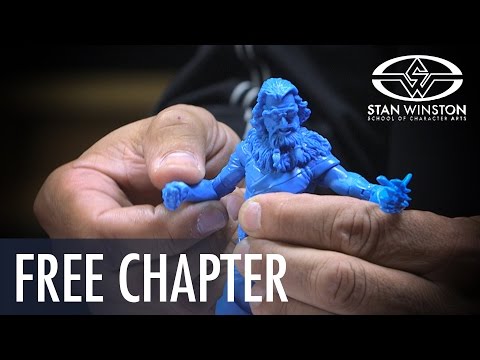 Post edited by Chris Ellerby on