Best Of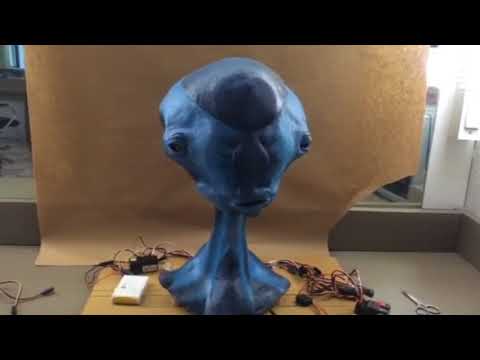 Hello, I'm Devin!
This is an animatronic alien I created. I started in ZBrush for design, and moved onto a sculpture in clay, made a 3 piece mold with a core to create skin thickness. Molded the core to create a copy so I could create a underskull for mechanics. I used a 3D scanner to create a 3D version of the core and then created mechanics in cadd. After creating the mechanics in cadd I started creating them in the real world. A skin was casted in foam latex, painted and applied to the underskull.
Thank you for creating this opportunity for me to show you my work!
Instagram
https://www.instagram.com/djseffects/
Facebook
https://www.facebook.com/DJSEFFECTS/
Website
https://djseffects.com
Underneath is an album of all of the process photos of the project, also a video of all the mechanical process.
https://www.djseffects.com/alien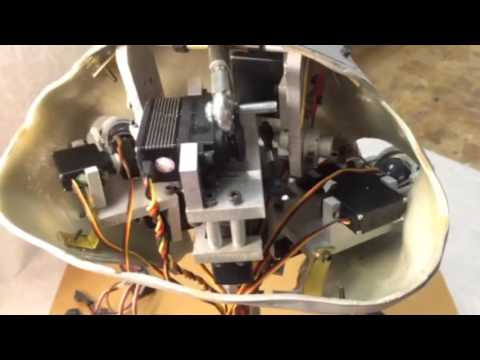 Here's an Alien concept I made, with an insect like feel. I did no sketches for this, so I can't upload any.
This was a happy accident in Zbrush, I pushed and pulled until I saw a weird form appear and decided to go with it.
Modeled and rendered in ZBrush, finished in Photoshop.
What do you think ?
Thank you for looking
With almost
400
monstrous entries to review, we were overwhelmed by the range of frightening creatures that you've all conjured up, and just as impressed with the huge variety of techniques you used to bring them to life!
However, like all good Monster vs. Monster battles, this one is to the death, and there can only be one winner.
Therefore, it is with a mix of horror and pleasure that we award the Monster Art Contest Grand Prize to
Dan Chudzinski
for his stunning mixed media creation "
The Ripper!
"
Dan explains that "
The Ripper
" was created by a team of biologists and engineers to deter poachers from hunting nature's most majestic animals, and combines "the hunting prowess of nature's most efficient predators."
Whatever it is, Dan, it's scary (and incredibly artful at the same time). We pity the poachers who run into "The Ripper."
Congratulations on winning the Grand Prize!
1 Year UNLIMITED Subscription to SWSCA - $359.94 value

Artist Spotlight on the SWSCA Blog

Monster Makers Kit - Sponsored by Monster Makers - $188.70 value

Thanks again to all who entered!
- Team Stan Winston School
Honorable Mentions:
Gluttony
by Barthe Florian